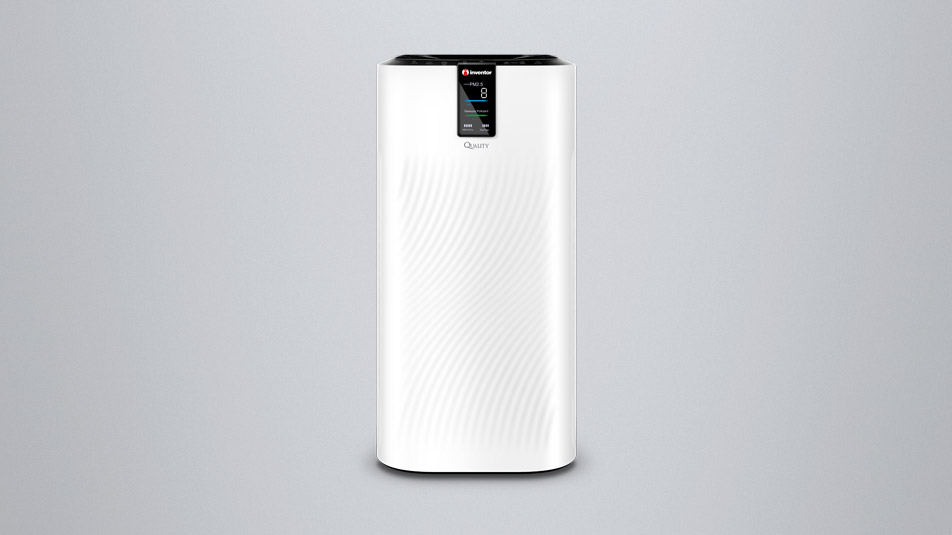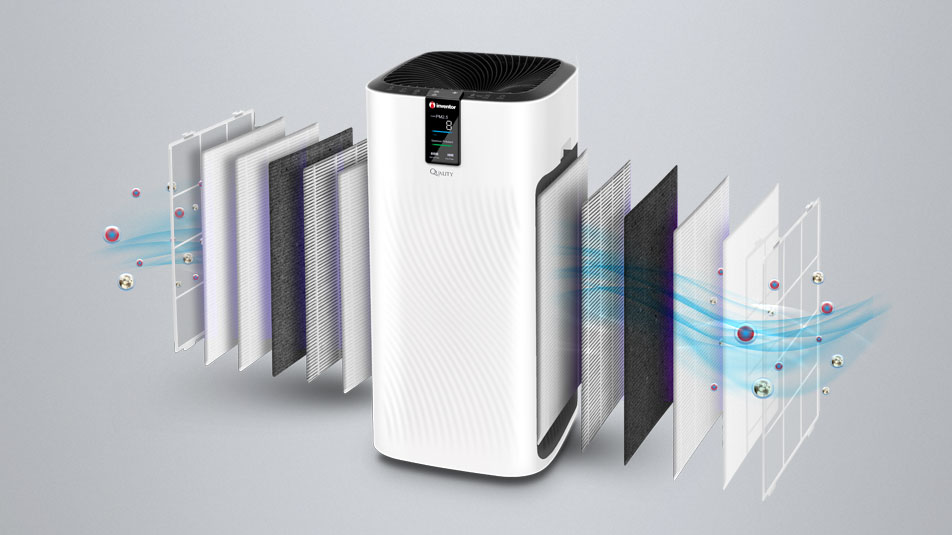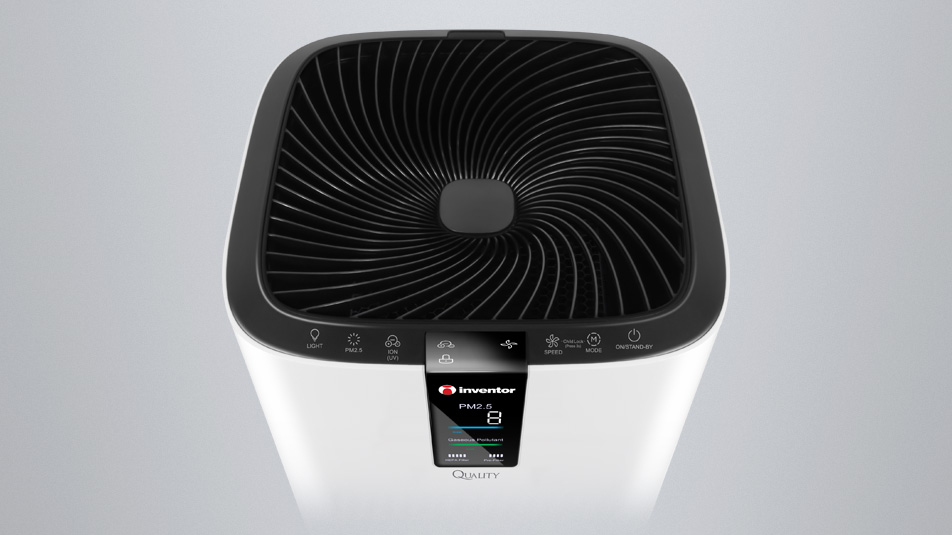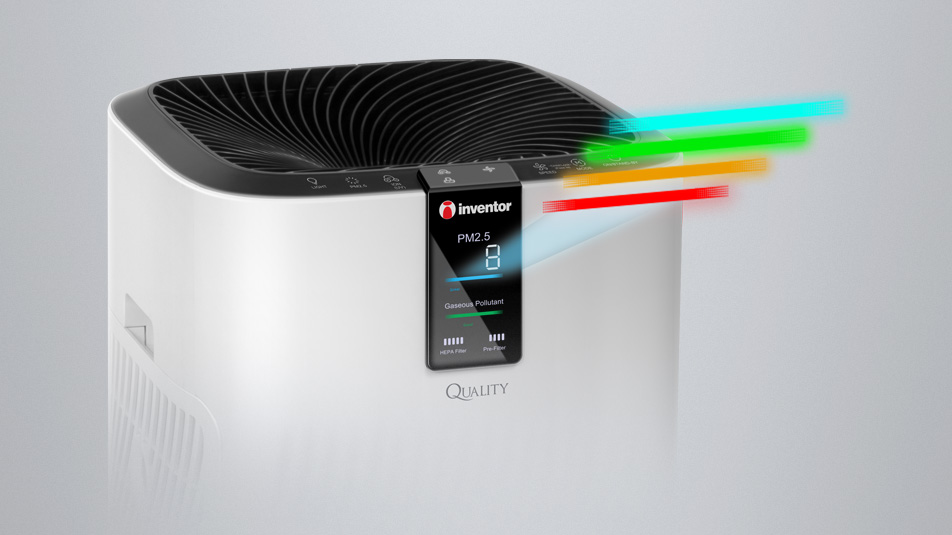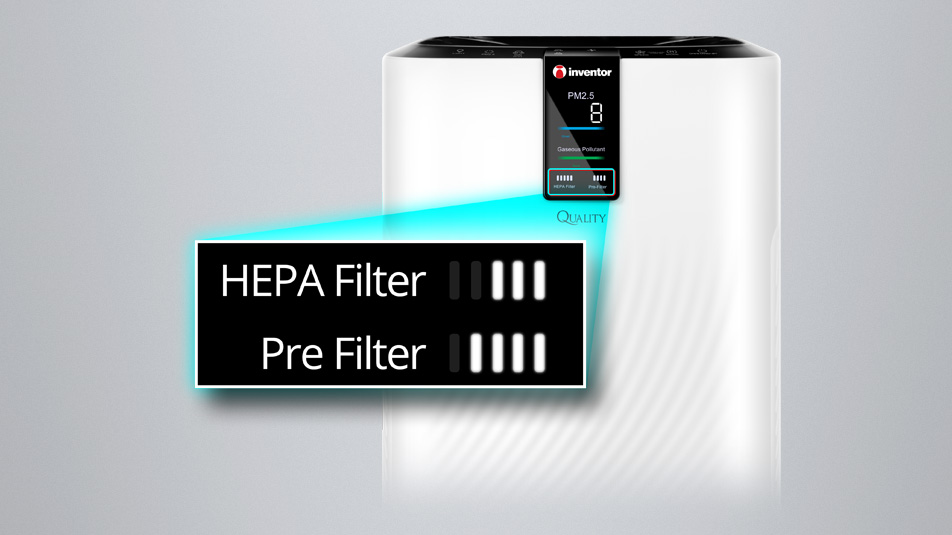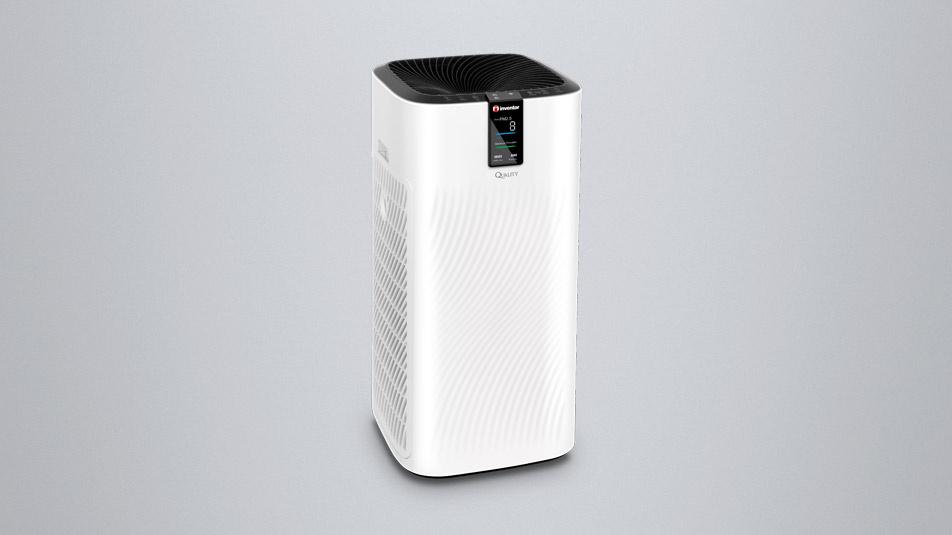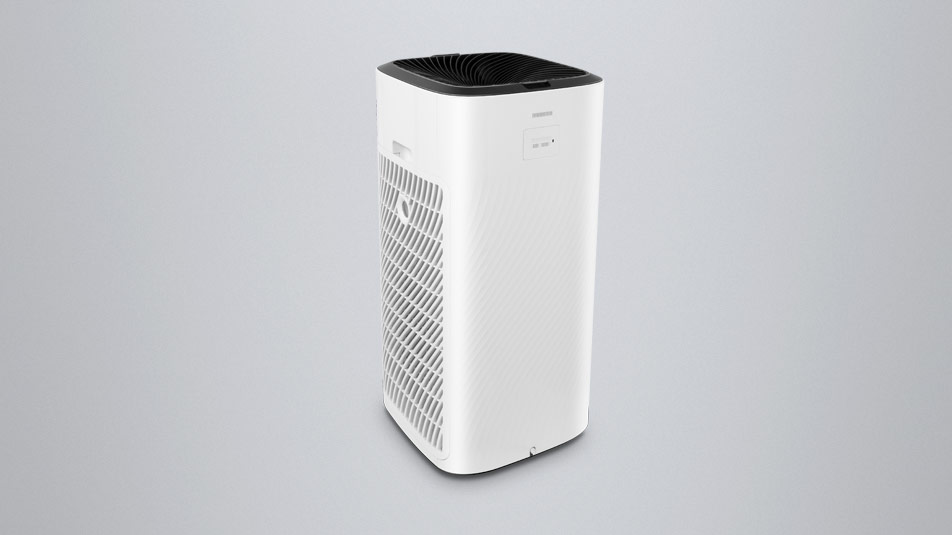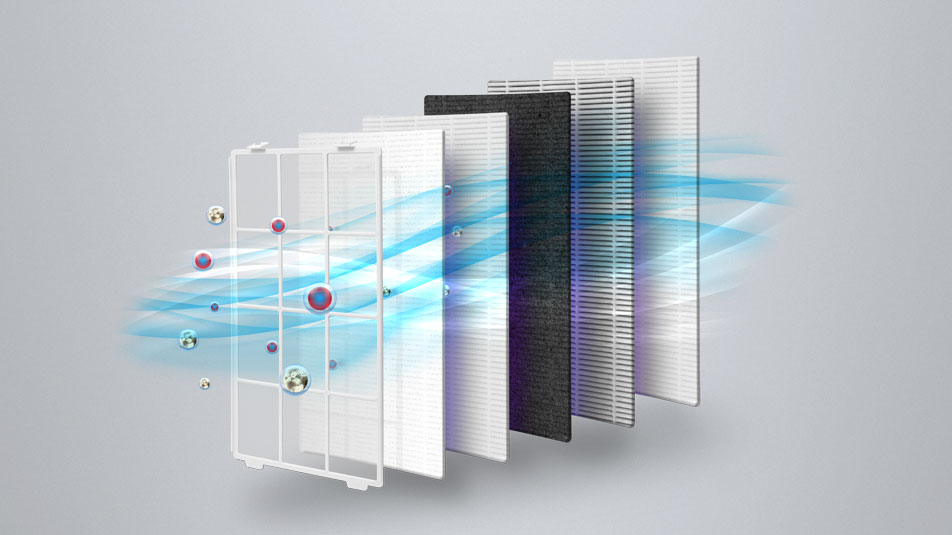 Air Purifier with 6 filtration stages & double air filtration system for an ultimately clean and healthy atmosphere!
6 air filtration stages & Ionizer for a healthy atmosphere and effective removal of dust, pollen and allergens
Double filtration system for efficient coverage of big rooms and speedy results
Air quality indicator for a direct and reliable diagnosis of the air quality in your place
3 advanced sensors for a valid diagnosis and immediate adjustment to the needs of the place
Auto mode for impeccable conditions with the lowest noise level
Become an Inventor Partner
Technical Specifications
QLT-700

Speeds

5

Reps per minute (min/max)

540 / 1080

rpm

Power Consumption (per fan speed)

4 / 8 / 16 / 29 / 48

W

CADR

700

m³ / h

Noise Level (per fan speed)

30 / 43 / 46 / 51 / 56

db(A)

Airflow Volume (per fan speed)

166 / 334 / 456 / 602 / 736

m³ / h
Air Filtration Capacity

H13 - 99,97%

Room Coverage up to

100 / 300

m² / m³

Filtration Stages

6 + Ionizer

Sensors (PM2.5/VOC/Light)

YES

Net Weight

12.2

kg

Dimensions (WxDxH)

360x360x710

mm

Casters

YES
Benefits
Filter Condition Indications
Fast and reliable diagnosis of the filters' status is now possible thank to the relevant indications on the panel of the unit allowing you to keep the filters clean and ensure the protection and efficient operation of the unit in the long run.
Smart Filter Check
The magnifying glass in the side of the unit allows you to check the condition of the filters in no time! That way, you can take care of the appliance and ensure total, long-term effectiveness of the unit.
Low Noise Level
You can enjoy a healthy atmosphere in conditions of absolute silence, especially during nighttime or at moments when low noise level is required, without the smallest disturbance.
Sleep Mode
Ensure clean, healthy & noise-free environment for you and your family without dust and malicious particles with the lowest noise level. Choosing the Sleep Mode during night or at times when absolute silence is required, you can enjoy ideal conditions in your place without the smallest distraction.
Child Lock
Activating the lock function, the children are not able to operate the appliance or change any of its functions, when not supervised.
5 Speeds
Choose one of the five available fan speeds and create the ideal conditions of a perfectly clean atmosphere in correlation with the needs of your place.
Casters
The incorporated casters of the air purifier allow an easy and fast placement anywhere you choose in order to achieve targeted and much more effective results in air purification and obtaining an ultimately healthy atmosphere.
Media Library
User's Manual - High Resolution Photos