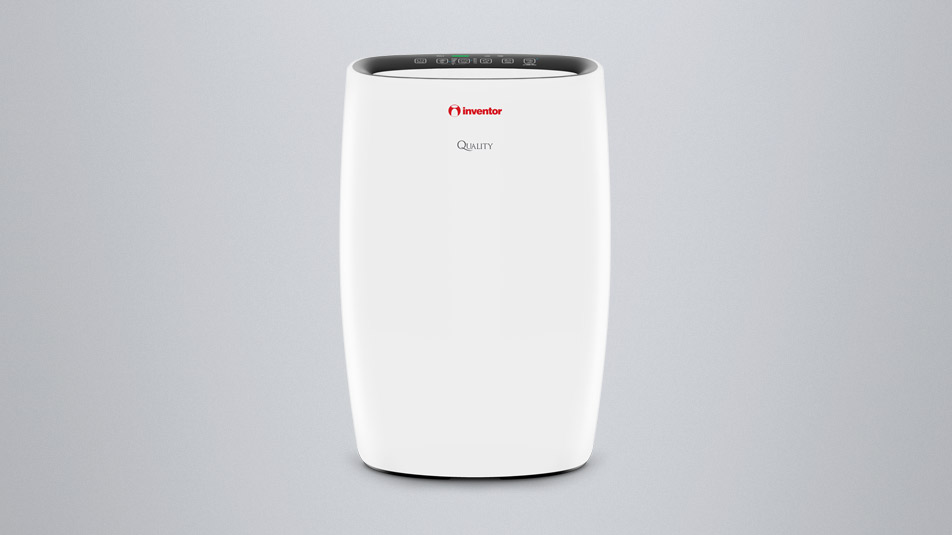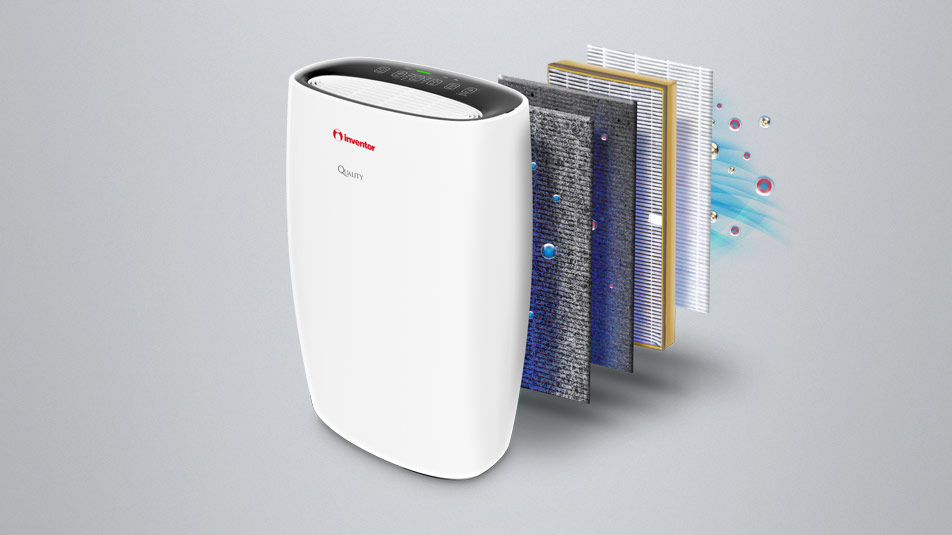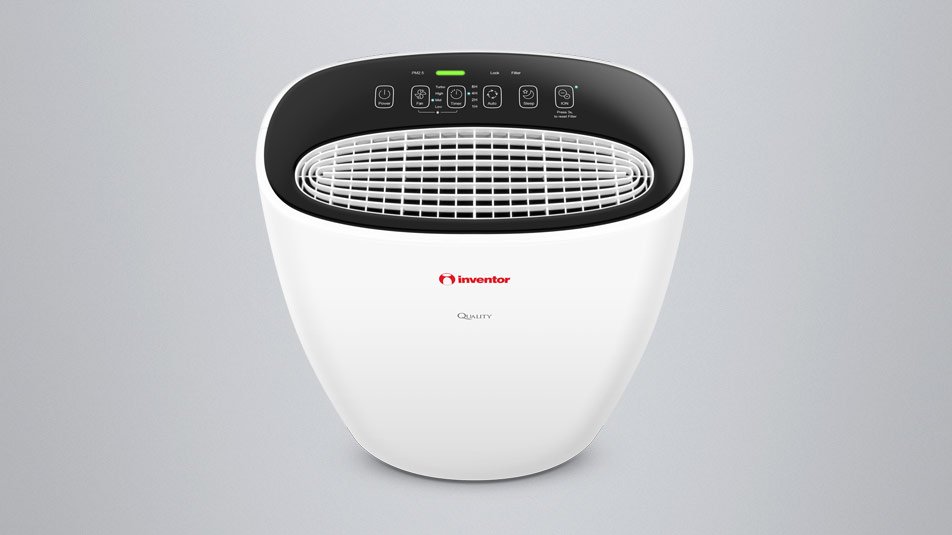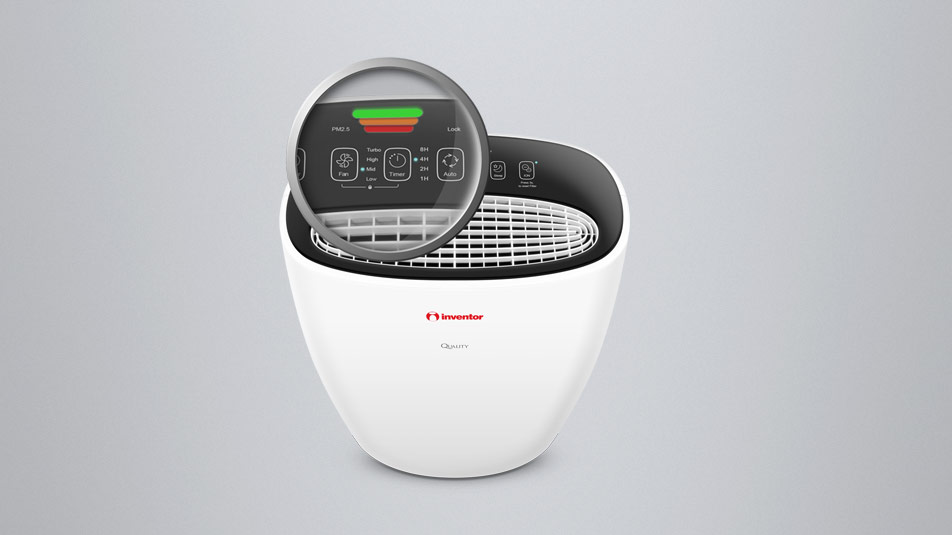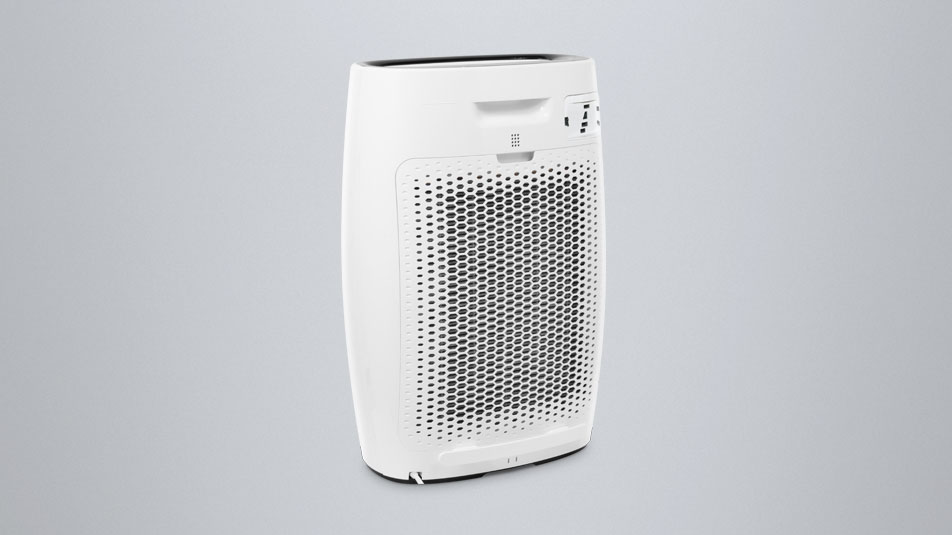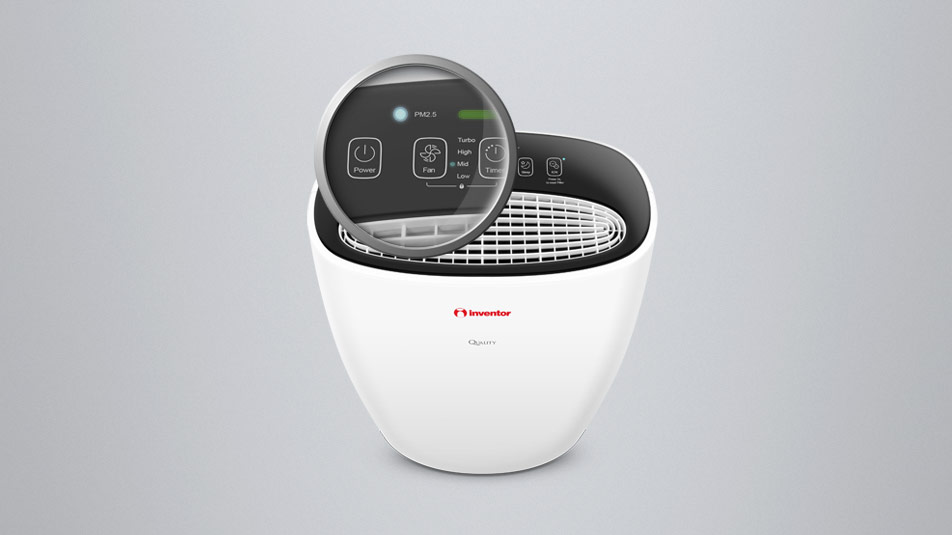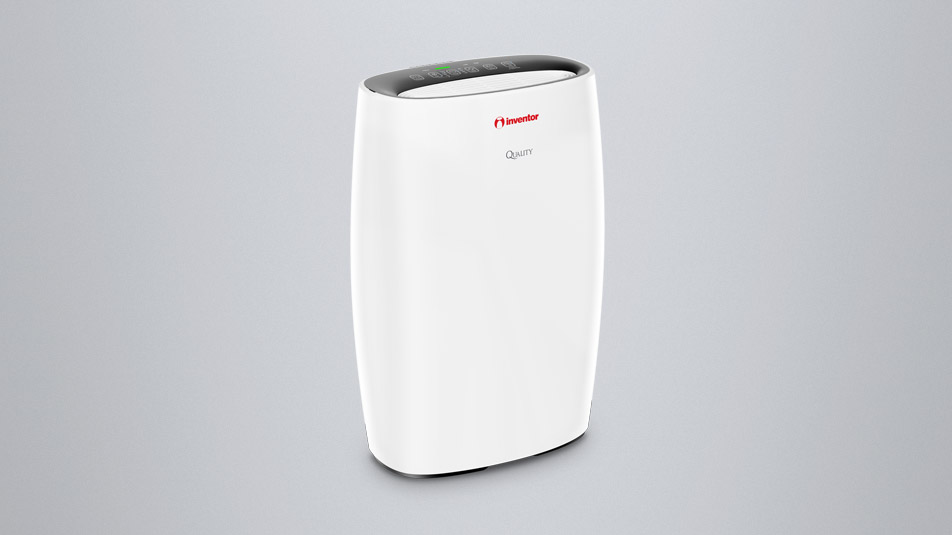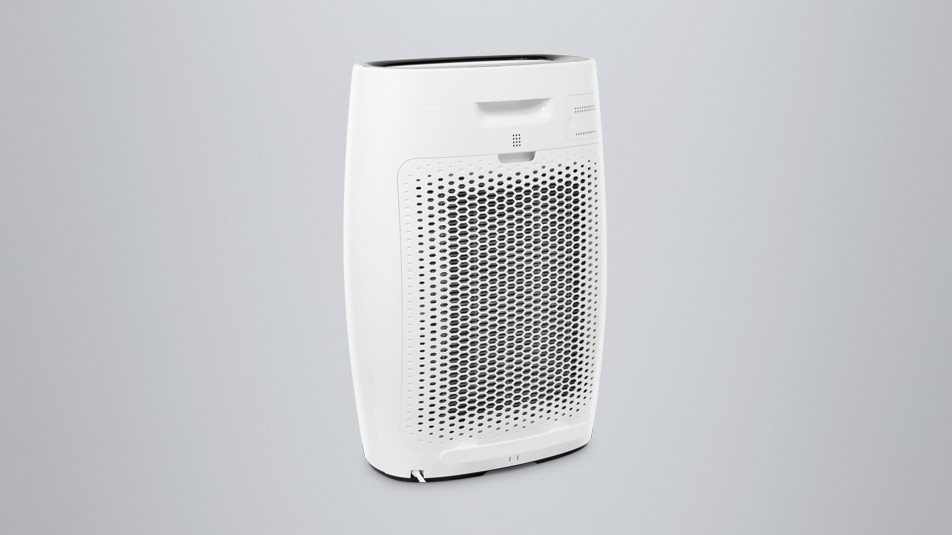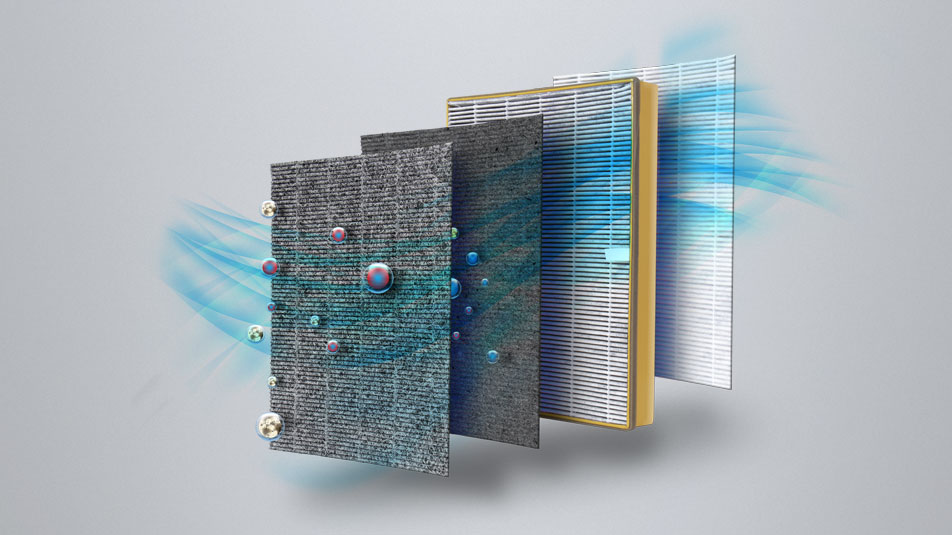 Air Purifier with 4 air filtration stages for an ultimately healthy atmosphere!
4 filtration stages that effectively remove allergens, hair and any trace of dust from the air
Silent mode allows you to enjoy ultimate conditions of comfort and relaxation
The powerful HEPA filter offers a healthy environment free of dust and microorganisms
Air quality indicator for a facilitated diagnosis of the needs in your place
Become an Inventor Partner
Technical Specifications
QLT-300

Speeds

4

Reps per minute (min / max)

470 / 920

rpm

Power Consumption (per fan speed)

4 / 6 / 11 / 19 / 30

W

CADR

300

m³ / h

Noise Level (per fan speed)

29 / 30 / 39 / 45 / 50

db(A)

Airflow Volume (per fan speed)

149 / 217 / 278 / 341

m³ / h
Air Filtration Capacity

H11 - 97,5%

Room Coverage up to

45 / 135

m² / m³

Filtration Stages

4 + Ionizer

Sensors (PM2.5/VOC/Light)

YES

Net Weight

7.2

kg

Dimensions (WxDxH)

387x247x571

mm

Timer

8-Hour
Benefits
Sensors
Enjoy air quality at its best, this is accomplished by 3 sensors the PM2.5, VOC and the light sensor. The PM2.5 sensor detects small floating particles in the air, the VOC detects the chemical compounds of the atmosphere while the Light sensor perceives the brightness levels of the room. By providing all the above information, through the sensors, the device is always aware of its surrounding air conditions and is able to adjust and provide clean air.
Auto Function
Due to the three sensors of the device, all information regarding the air quality and the brightness is collected, and, as a result the operation of the air purifier is adjusted accordingly. By pressing on the touch screen the automatic function, the purifier can, if necessary, change the fan speed, in order to better respond to the room conditions, providing fresh air. Enjoy the comfort and carefree usage of the device while at the same time save energy by avoiding any unnecessary use.
4 Speeds
Choose one of the four available fan speeds and create the ideal conditions of a perfectly clean atmosphere in correlation with the needs of your place.
Filter Cleaning Reminder
Protect the unit by keeping filters clean thanks to the function filter cleaning reminder. The indication will notify you every time that filter cleaning is required, contributing to the efficient operation of the device and increasing its lifetime cycle.
Child Lock
Activating the lock function, the children are not able to operate the appliance or change any of its functions, when not supervised.
8- hour Timer
Organize with accuracy the operational period of the dehumidifier with the 8-hour timer and avoid the needless use of the device
Media Library
User's Manual - High Resolution Photos