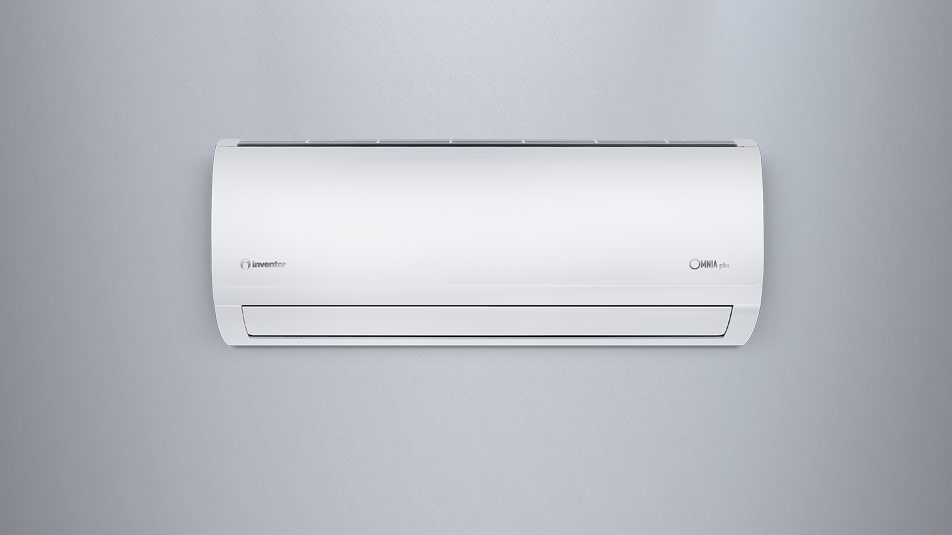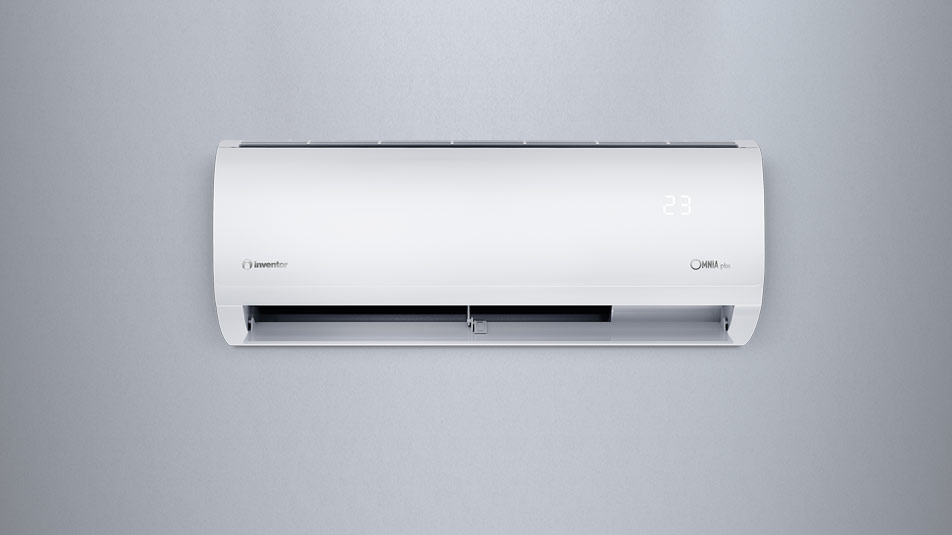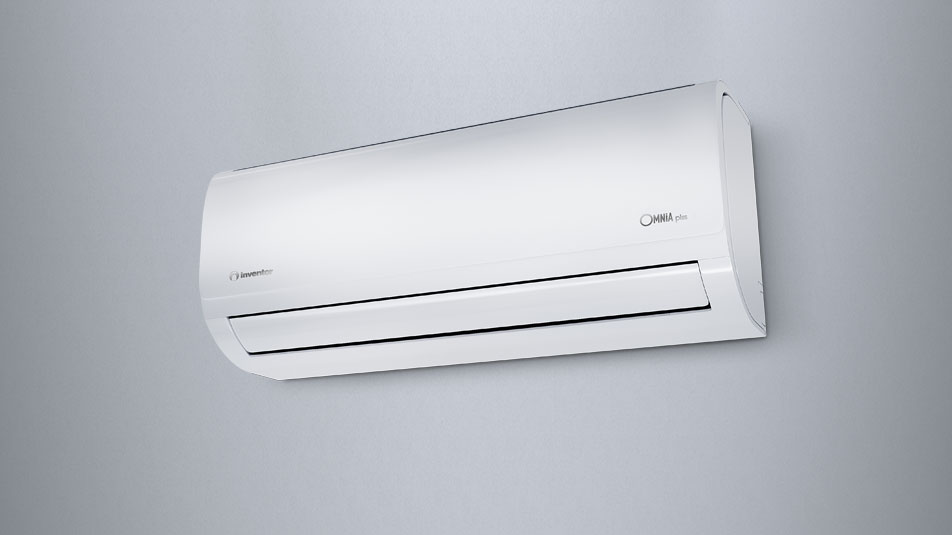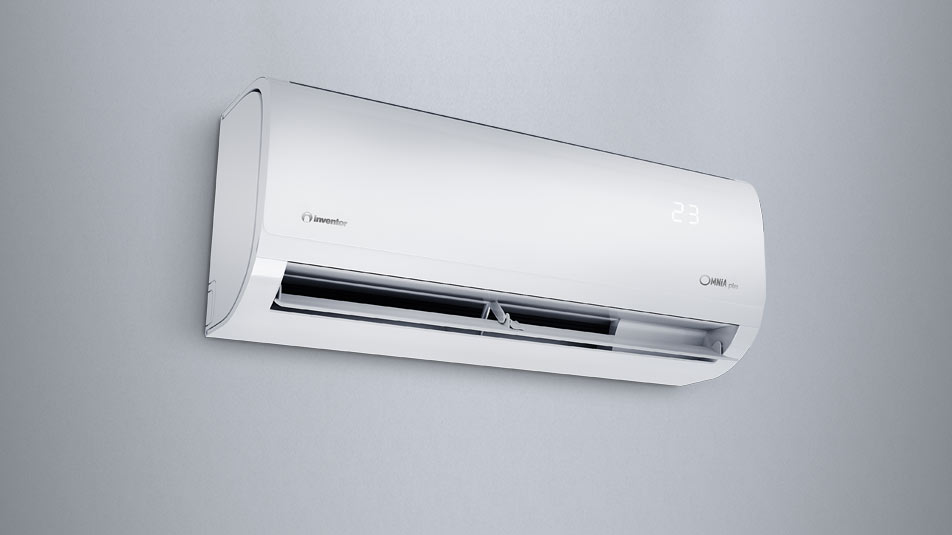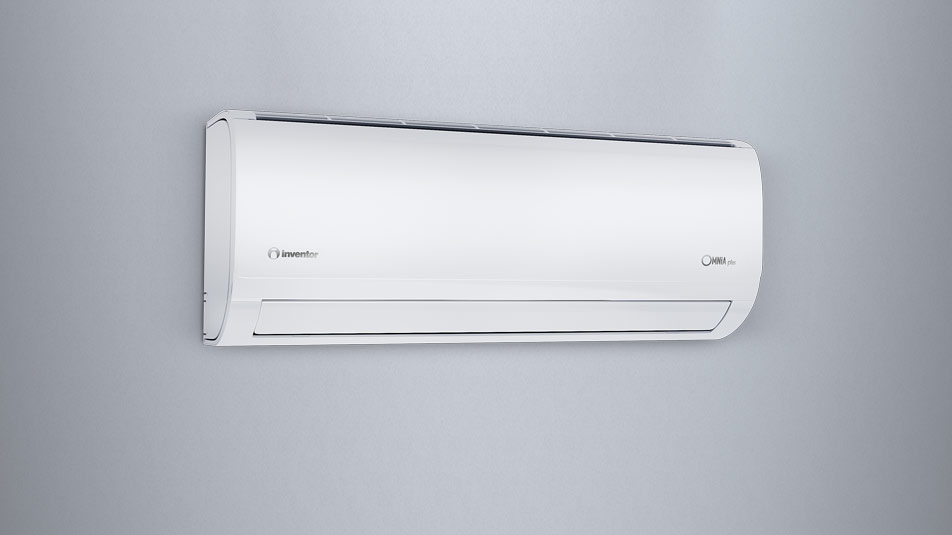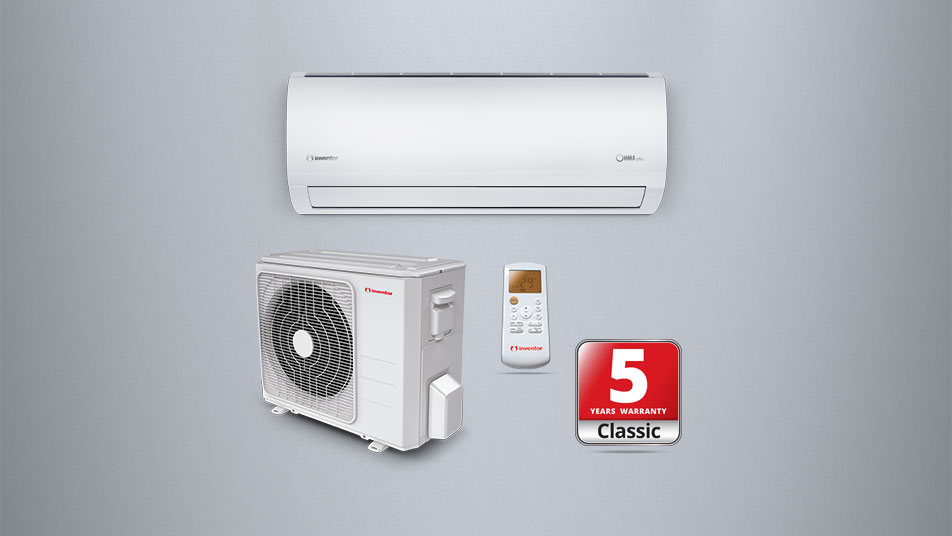 A+++ & Wi-Fi Ready for energy saving. High Performance Omnia Plus series with great price
Comfort & Energy Savings thanks to smart Wi-Fi control
Energy class A+++ for ideal operation and even greater energy savings
High Density Air Dust Filter for 40% more dust absorption
Superpower Ionizer for clean and healthy atmosphere in your place
Ideal hygiene in your place thanks to Triple Action Filter & HEPA Filter
Become an Inventor Partner
Technical Specifications
O2MVI - 09WiFiR / O2MVO - 09

Cooling Capacity

9.000

Btu / h

Heating Capacity

10.000

Btu / h

Energy Class

A+++
Cooling Capacity Range

(3.500-11.000)

Btu / h

Cooling Capacity Range

2.64 (1.02-3.22)

kWatt

Heating Capacity

(2.800-11.500)

Btu / h

Heating Capacity

2.93 (0.82-3.37)

kWatt

Seasonal Efficiency
(In accordance to ΕΝ14.825)
Cooling

Pdesign

2.6

kW

Energy Class

A++

SEER

6.2

Energy Consumption

147

kWh / year

Heating

Middle Zone

Pdesign

2.2

kW

Energy Class

A+

SCOP

4.0

Energy Consumption

770

kWh / year

Heating

Warm Zone

Energy Class

A+++

Pdesign

2.8

kW

SCOP

5.1

Energy Consumption

769

kWh / year

Voltage / Frequency / Phase

220 - 240 / 50 / 1

V / Hz / Ph

Current Input Cooling

3.8 (0.4 - 5.4)

Α

Current Input Heating

3.9 (0.5 - 5.2)

Α

Power Input Cooling

879 (100 - 1.240)

W

Power Input Heating

887 (120 - 1.200)

W

Noise Level Indoor Unit (Silent / Low / Med / Hi)

22.5 / 27 / 34 / 40

db(A)

Air Flow Volume
(Hi / Med / Low) 420 / 320 / 270

m³ / h

Sound Power Level Outdoor Unit

55.5

db(A)

Sound Power Level Indoor Unit

52

db(A)

Sound Power Level Outdoor Unit

60

db(A)

Compressor Type

ROTARY

Liquid Line / Gas Line

1 / 4" / 3/8"

Power Supply Wire OUtdoor

3 x 1.5 / 10

No x mm² / A

Signal Wires

5 x 15

No x mm²

Dimensions
Indoor Unit
(WxDxH) 715 × 194 × 285

mm

Dimensions
Outdoor Unit
(WxDxH) 770 × 300 × 555

mm

Net Weight Indoor / Outdoor

6.8 / 25.2

kg

Refrigerant

R410A / 800g

Operation Temperature Range Outdoor Unit Cooling

-15 - 50

°C

Operation Temperature Range Outdoor Unit Heating

-15 - 30

°C
O2MVI - 12WiFiR / O2MVO - 12

Cooling Capacity

12.000

Btu / h

Heating Capacity

13.000

Btu / h

Energy Class

A+++
Cooling Capacity Range

(3.700-14.000)

Btu / h

Cooling Capacity Range

3.52 (1.08-4.10)

kWatt

Heating Capacity

(3.000-14.400)

Btu / h

Heating Capacity

3.81 (0.87-4.22)

kWatt

Seasonal Efficiency
(In accordance to ΕΝ14.825)
Cooling

Pdesign

3.5

kW

Energy Class

A++

SEER

6.1

Energy Consumption

201

kWh / year

Heating

Middle Zone

Pdesign

2.3

kW

Energy Class

A+

SCOP

4.0

Energy Consumption

805

kWh / year

Heating

Warm Zone

Energy Class

A+++

Pdesign

2.9

kW

SCOP

5.1

Energy Consumption

796

kWh / year

Voltage / Frequency / Phase

220 - 240 / 50 / 1

V / Hz / Ph

Current Input Cooling

5.5 (0.4 - 6.9)

Α

Current Input Heating

5.0 (0.6 - 6.6)

Α

Power Input Cooling

1.256(100-1.580)

W

Power Input Heating

1.154(130-1.510)

W

Noise Level Indoor Unit (Silent / Low / Med / Hi)

23 / 28 / 36 / 41

db(A)

Air Flow Volume
(Hi / Med / Low) 570 / 470/ 370

m³ / h

Sound Power Level Outdoor Unit

56

db(A)

Sound Power Level Indoor Unit

53

db(A)

Sound Power Level Outdoor Unit

59

db(A)

Compressor Type

ROTARY

Liquid Line / Gas Line

1 / 4" / 3/8"

Power Supply Wire OUtdoor

3 x 1.5 / 10

No x mm² / A

Signal Wires

5 x 15

No x mm²

Dimensions
Indoor Unit
(WxDxH) 805 × 194 × 285

mm

Dimensions
Outdoor Unit
(WxDxH) 770 × 300 × 555

mm

Net Weight Indoor / Outdoor

7.2 / 25.5

kg

Refrigerant

R410A / 800g

Operation Temperature Range Outdoor Unit Cooling

-15 - 50

°C

Operation Temperature Range Outdoor Unit Heating

-15 - 30

°C
O2MVI - 18WiFiR / O2MVO - 18

Cooling Capacity

18.000

Btu / h

Heating Capacity

19.000

Btu / h

Energy Class

A+++
Cooling Capacity Range

(6.200-20.900)

Btu / h

Cooling Capacity Range

5.28 (1.81-6.13)

kWatt

Heating Capacity

(4.700-23.000)

Btu / h

Heating Capacity

5.57 (1.37-6.74)

kWatt

Seasonal Efficiency
(In accordance to ΕΝ14.825)
Cooling

Pdesign

5.3

kW

Energy Class

A++

SEER

6.4

Energy Consumption

290

kWh / year

Heating

Middle Zone

Pdesign

4.2

kW

Energy Class

A+

SCOP

4.0

Energy Consumption

1,470

kWh / year

Heating

Warm Zone

Energy Class

A+++

Pdesign

4.4

kW

SCOP

5.1

Energy Consumption

1,208

kWh / year

Voltage / Frequency / Phase

220 - 240 / 50 / 1

V / Hz / Ph

Current Input Cooling

7.1 (0.6 - 10.3)

Α

Current Input Heating

6.7 (0.9 - 10.5)

Α

Power Input Cooling

1.633(140-2.360)

W

Power Input Heating

1.542(200-2.410)

W

Noise Level Indoor Unit (Silent / Low / Med / Hi)

25 / 35 / 40 / 47

db(A)

Air Flow Volume
(Hi / Med / Low) 840 / 680 / 540

m³ / h

Sound Power Level Outdoor Unit

56

db(A)

Sound Power Level Indoor Unit

56

db(A)

Sound Power Level Outdoor Unit

63

db(A)

Compressor Type

ROTARY

Liquid Line / Gas Line

1 / 4" / 1/2"

Power Supply Wire OUtdoor

3 x 2.5 / 16

No x mm² / A

Signal Wires

5 x 15

No x mm²

Dimensions
Indoor Unit
(WxDxH) 957 × 213 × 302

mm

Dimensions
Outdoor Unit
(WxDxH) 800 × 333 × 554

mm

Net Weight Indoor / Outdoor

9.5 / 37.8

kg

Refrigerant

R410A / 1.480g

Operation Temperature Range Outdoor Unit Cooling

-15 - 50

°C

Operation Temperature Range Outdoor Unit Heating

-15 - 30

°C
O2MVI - 24WiFiR / O2MVO - 24

Cooling Capacity

24.000

Btu / h

Heating Capacity

25.000

Btu / h

Energy Class

A+++
Cooling Capacity Range

(9.100-26.900)

Btu / h

Cooling Capacity Range

7.03 (2.66-7.88)

kWatt

Heating Capacity

(5.500-30.000)

Btu / h

Heating Capacity

7.33 (1.61-8.79)

kWatt

Seasonal Efficiency
(In accordance to ΕΝ14.825)
Cooling

Pdesign

7.0

kW

Energy Class

A++

SEER

6.1

Energy Consumption

402

kWh / year

Heating

Middle Zone

Pdesign

5.4

kW

Energy Class

A+

SCOP

4.0

Energy Consumption

1,890

kWh / year

Heating

Warm Zone

Energy Class

A+++

Pdesign

6.3

kW

SCOP

5.1

Energy Consumption

1,729

kWh / year

Voltage / Frequency / Phase

220 - 240 / 50 / 1

V / Hz / Ph

Current Input Cooling

11.7 (1.0 - 13.2)

Α

Current Input Heating

11.1 (1.1 - 13.7)

Α

Power Input Cooling

2.684(240-3.030)

W

Power Input Heating

2.549(260-3.140)

W

Noise Level Indoor Unit (Silent / Low / Med / Hi)

27 / 34 / 39 / 45

db(A)

Air Flow Volume
(Hi / Med / Low) 980 / 800 / 640

m³ / h

Sound Power Level Outdoor Unit

60

db(A)

Sound Power Level Indoor Unit

59

db(A)

Sound Power Level Outdoor Unit

65

db(A)

Compressor Type

ROTARY

Liquid Line / Gas Line

3 / 8" / 5/8"

Power Supply Wire OUtdoor

3 x 2.5 / 16

No x mm² / A

Signal Wires

5 x 15

No x mm²

Dimensions
Indoor Unit
(WxDxH) 1.040×220×327

mm

Dimensions
Outdoor Unit
(WxDxH) 845 × 363 × 702

mm

Net Weight Indoor / Outdoor

11.9 / 48.4

kg

Refrigerant

R410A / 1.850g

Operation Temperature Range Outdoor Unit Cooling

-15 - 50

°C

Operation Temperature Range Outdoor Unit Heating

-15 - 30

°C
Benefits
Mute Mode
Want to turn off the AC beep and display? By pressing the mute operation, Inventor AC helps to give you a quiet and comfortable night.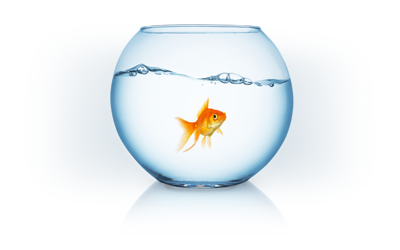 Powerful Self-Cleaning
It eliminates unwanted moisture in the indoor unit during cooling mode operation. After turning off the air conditioner, the indoor unit's fan will keep running for a while in order to dry the indoor unit.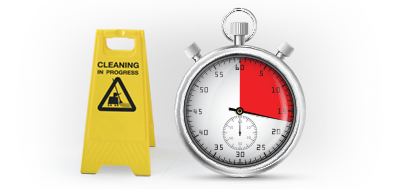 More
Auto Error Diagnosis
Once abnormal operation or parts failure happens, the unit will shut off automatically to protect the system. Meanwhile it will indicate protection or error code for fast service.
Louver Position Memory
Horizontal louver will automatically move to the same position as you set last time when the unit turned on
Refrigerant Leakage Detect
Indoor unit will show error code "EC" and will stop automatically when refrigerant leakage is detected
Temperature Offset Function
The perceived temperature by the indoor unit sensor may vary from the real temperature of the room, due to the position of the unit. Thanks to this function you can minimize the difference and achieve better conditions in your place.
Two-way Draining
Both left and right sides of the indoor unit are possible for drainage hose connection, easy for installation.
1W StandBy
Power consumption from 1.0W in StandBy mode for higher energy savings.
Anti-Cold Air Function
Indoor fan speed is regulated automatically from the lowest grade to the setting grade according to the evaporator temperature when the unit starts heating operation
Emergency Using Mode
When temperature sensor error happens, the air conditioner will display error code and stop immediately, while AC displays error and continues running in a proper status, to avoid the case that AC is in urgent need.
Auto Swing Louver
Distributes cool/warm air to maximum area by moving horizontal flaps automatically.
All DC Inverter
The fan motors of the indoor and outdoor units as well as the compressor have been upgraded to All DC Inverter technology. In this way, the compressor can change the capacity depending on the needs of the indoor atmosphere and create perfect conditions in your space.
24-hour Timer
Set the unit to start and stop automatically in a 24h period.
Turbo Mode
This function gives you a boost in cooling and heating power for a period and makes the room cool down or heat up rapidly.
Auto Restart
If the air conditioner breaks off unexpectedly due to the power cut, it will restart with the previous setting mode automatically when the power resume.
12 Grades Indoor Fan speeds
Up to 12 grades indoor fan speeds, ensure more accurate control and brings more comfortable air flow.
5 Grades Outdoor Fan Speeds
Due to the DC fan motor, outdoor fan speeds increase from 2 grades to 5 grades, more comfortable and reinforces energy saving.
Media Library for Omnia air conditioners
User, Remote Control & Installation Manuals - Energy Labels - Pdesign Test Report - High Resolution Photos