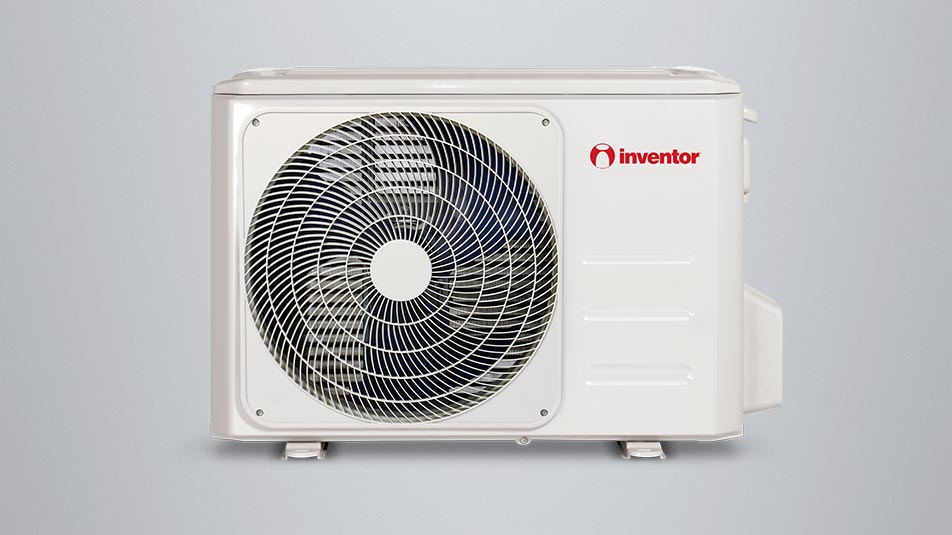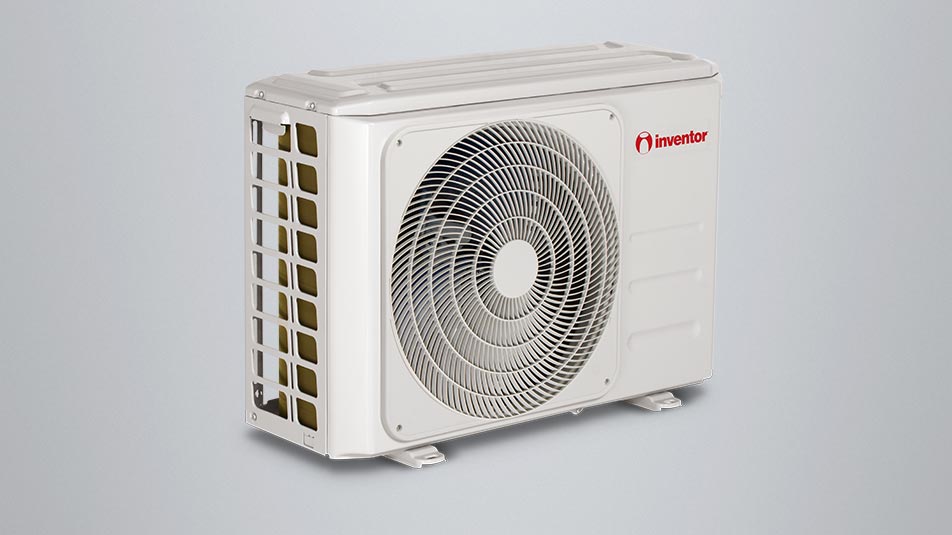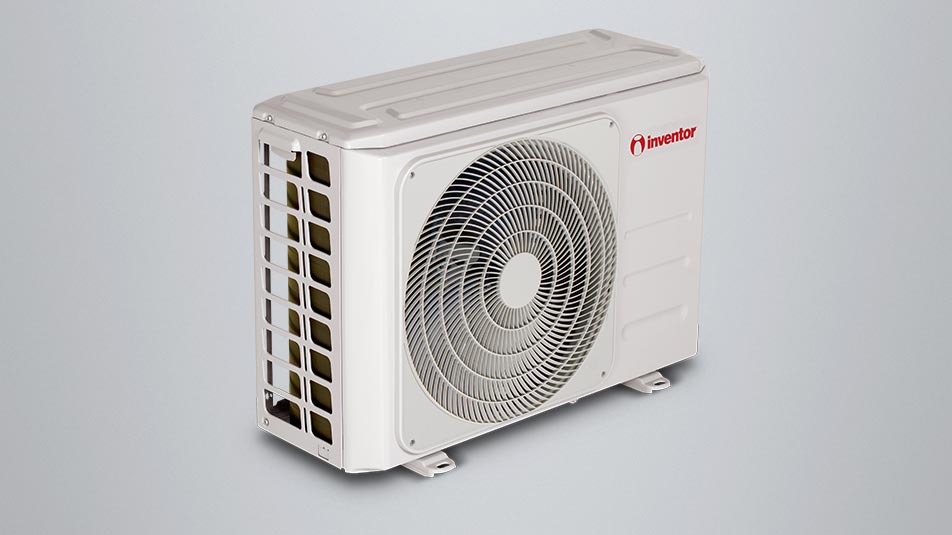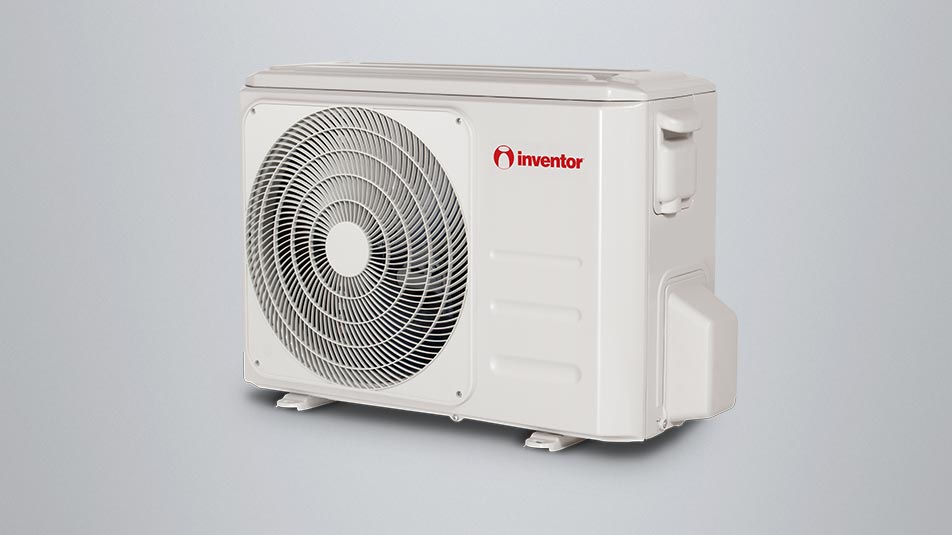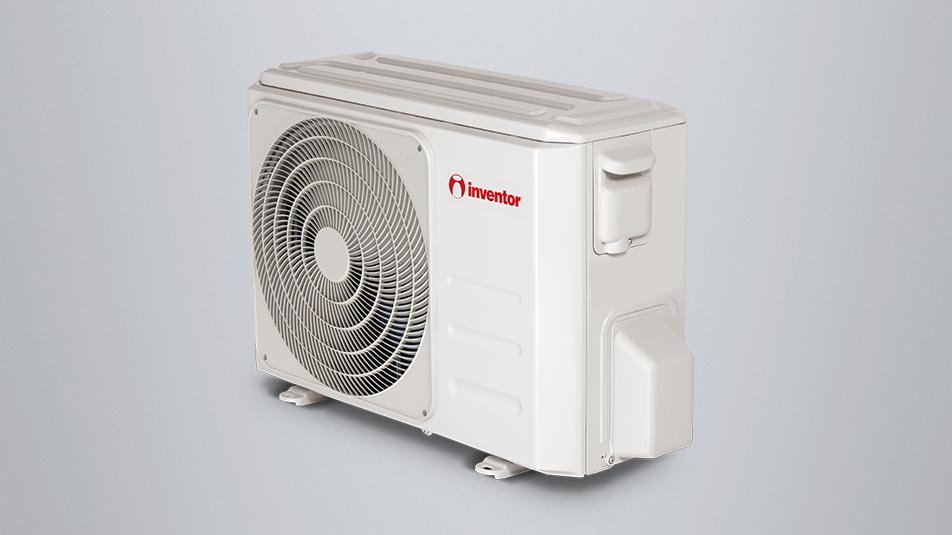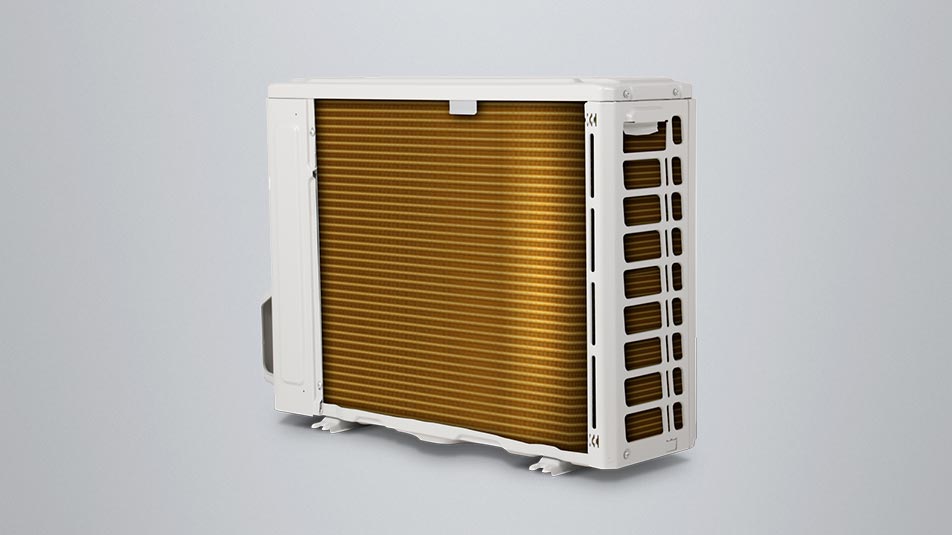 Outdoor Multi units of high resistance and performance
Excellent protection of the unit thanks to the golden fin
Connect up to 5 indoor units to one outdoor unit
Stable operation in hard conditions and maximum energy saving
Maximum energy savings thanks to the A+++ energy class
Lower global warming potential due to the new R32 eco refrigerant
Become an Inventor Partner
Technical Specifications U5MRSL32
U5MRSL32(2)-18Β

Cooling Capacity

18.000 (4.500-19.000)

Btu / h

Cooling Capacity

5.28 (2.23-5.71)

kWatt

Heating Capacity

19.000 (6.400-19.600)

Btu / h

Heating Capacity

5.57 (2.34-5.86)

kWatt
Seasonal Efficiency
(in accordance to EN14825)
Cooling

Pdesign

5.3

kW

Energy Class

A++

SEER

6.1
Heating

Middle Zone

Pdesign

4.3

kW

Energy Class

A+

SCOP

4.0
Heating

Warm Zone

Pdesign

4.8

kW

Energy Class

A+++

SCOP

5.1

Voltage/ Frequency/ Phase

220-240/50/1

V / Hz / Ph

Indoor Number of Units (Min. - Max.)

1 - 2

Noise Level

56

db(A)

Sound Power Level

64

db(A)

Dimensions
(WxDxH) 800x333x554

mm

Net Weight

35.5

kg

Compressor Type

ROTARY

Liquid Line/ Gas Line

2 x (1/4" | 3/8")
Power Supply Wire
Outdoor (Noxmm²) / Fuses 3x2.5/ 1x16

Α

Refrigerant / Charge

R32/1.250

g

Maximum Pipe Length Total

40

m

Maximum Pipe Length
For One Indoor Unit 25

m

Max. Height Difference
Between Indoor and Outdoor Unit 15

m

Max. Height Difference
Between Indoor Units 10

m

Operation Temperature Range
in Cooling -15~50

°C

Operation Temperature Range
in Heating -15~24

°C
U5MRSL32(3)-27Β

Cooling Capacity

27.000 (7.170-29.000)

Btu / h

Cooling Capacity

7.91 (2.10-8.50)

kWatt

Heating Capacity

27.000 (6.700-30.000)

Btu / h

Heating Capacity

7.91 (1.96-8.79)

kWatt
Seasonal Efficiency
(in accordance to EN14825)
Cooling

Pdesign

7.9

kW

Energy Class

A++

SEER

6.1
Heating

Middle Zone

Pdesign

5.3

kW

Energy Class

A+

SCOP

4.0
Heating

Warm Zone

Pdesign

5.8

kW

Energy Class

A+++

SCOP

5.1

Voltage/ Frequency/ Phase

220-240/50/1

V / Hz / Ph

Indoor Number of Units (Min. - Max.)

1 - 3

Noise Level

53

db(A)

Sound Power Level

67

db(A)

Dimensions
(WxDxH) 845x363x702

mm

Net Weight

51.1

kg

Compressor Type

ROTARY

Liquid Line/ Gas Line

3 x (1/4" | 3/8")
Power Supply Wire
Outdoor (Noxmm²) / Fuses 3x2.5/ 1x20

Α

Refrigerant / Charge

R32/1.720

g

Maximum Pipe Length Total

60

m

Maximum Pipe Length
For One Indoor Unit 30

m

Max. Height Difference
Between Indoor and Outdoor Unit 15

m

Max. Height Difference
Between Indoor Units 10

m

Operation Temperature Range
in Cooling -15~50

°C

Operation Temperature Range
in Heating -15~24

°C
U5MRSL32(4)-36

Cooling Capacity

36.000 (7.000-43.200)

Btu / h

Cooling Capacity

10.55 (2.05-12.66)

kWatt

Heating Capacity

36.000 (8.000-44.300)

Btu / h

Heating Capacity

10.55 (2.34-12.98)

kWatt
Seasonal Efficiency
(in accordance to EN14825)
Cooling

Pdesign

10.6

kW

Energy Class

A++

SEER

6.1
Heating

Middle Zone

Pdesign

8.4

kW

Energy Class

A+

SCOP

4.0
Heating

Warm Zone

Pdesign

8.8

kW

Energy Class

A+++

SCOP

5.1

Voltage/ Frequency/ Phase

220-240/50/1

V / Hz / Ph

Indoor Number of Units (Min. - Max.)

1 - 4

Noise Level

63

db(A)

Sound Power Level

68

db(A)

Dimensions
(WxDxH) 946x410x810

mm

Net Weight

68.8

kg

Compressor Type

ROTARY

Liquid Line/ Gas Line

3 x (1/4" | 3/8") + 1x (1/4" | 1/2")
Power Supply Wire
Outdoor (Noxmm²) / Fuses 3x4.0/ 1x25

Α

Refrigerant / Charge

R32/2.100

g

Maximum Pipe Length Total

80

m

Maximum Pipe Length
For One Indoor Unit 35

m

Max. Height Difference
Between Indoor and Outdoor Unit 15

m

Max. Height Difference
Between Indoor Units 10

m

Operation Temperature Range
in Cooling -15~50

°C

Operation Temperature Range
in Heating -15~24

°C
U5MRSL32(5)-42

Cooling Capacity

42.000 (7.000-48.300)

Btu / h

Cooling Capacity

12.31 (2.05-14.16)

kWatt

Heating Capacity

42.000 (8.000-50.400)

Btu / h

Heating Capacity

12.31 (2.34-14.77)

kWatt
Seasonal Efficiency
(in accordance to EN14825)
Cooling

Pdesign

12.1

kW

Energy Class

A+

SEER

5.8
Heating

Middle Zone

Pdesign

9.5

kW

Energy Class

A

SCOP

3.8
Heating

Warm Zone

Pdesign

10.0

kW

Energy Class

A+++

SCOP

5.1

Voltage/ Frequency/ Phase

220-240/50/1

V / Hz / Ph

Indoor Number of Units (Min. - Max.)

1 - 5

Noise Level

62

db(A)

Sound Power Level

71

db(A)

Dimensions
(WxDxH) 946x410x810

mm

Net Weight

73.3

kg

Compressor Type

ROTARY

Liquid Line/ Gas Line

4x (1/4" | 3/8") + 1x (1/4" | 1/2")
Power Supply Wire
Outdoor (Noxmm²) / Fuses 3x4.0/ 1x25

Α

Refrigerant / Charge

R32/2.400

g

Maximum Pipe Length Total

80

m

Maximum Pipe Length
For One Indoor Unit 35

m

Max. Height Difference
Between Indoor and Outdoor Unit 15

m

Max. Height Difference
Between Indoor Units 10

m

Operation Temperature Range
in Cooling -15~50

°C

Operation Temperature Range
in Heating -15~24

°C
Benefits
Excellent Heating Performance Under -15°C
Excellent heating performance even at the most demaning regions with low temperature levels. Ensure the prefered temperature conditions, even at -15°C and enjoy ideal conditions in your place.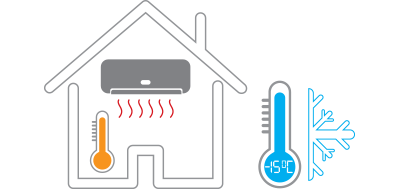 All DC Inverter
The fan motors of the indoor and outdoor units as well as the compressor have been upgraded to All DC Inverter technology. In this way, the compressor can change the capacity depending on the needs of the indoor atmosphere and create perfect conditions in your space.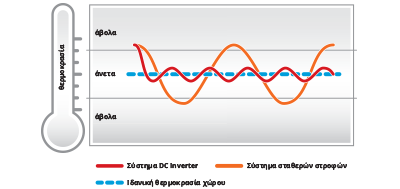 Auto Restart
If the air conditioner breaks off unexpectedly due to the power cut, it will restart with the previous setting mode automatically when the power resume.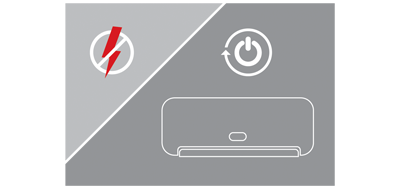 More
Auto Error Diagnosis
Once abnormal operation or parts failure happens, the unit will shut off automatically to protect the system. Meanwhile it will indicate protection or error code for fast service.
Quiet Operation
This feature refers to the reduced noise emissions in order to achieve a pleasant and comfortable unit operation. The special design of the indoor unit offers excellent performance at the lowest noise level, so that to enjoy ideal conditions of absolute silence.
Robust Outdoor Design
The redesigned outdoor units are sturdier and easier for maintenance. The upside-down electrical box keeps the electrical parts dust free (up to 70% dust reduction) and the heating performance is increased even in lower outdoor temperature.
Wide Range of Combinations
Thanks to the advanced technology of the new Inventor Multi Indoor Air Conditioner units, you can connect up to 200 indoor units, covering every need of your building.
Media Library for Outdoor Multi Split units
User & Installation Manuals - Energy Labels - Pdesign Test Report - High Resolution Photos