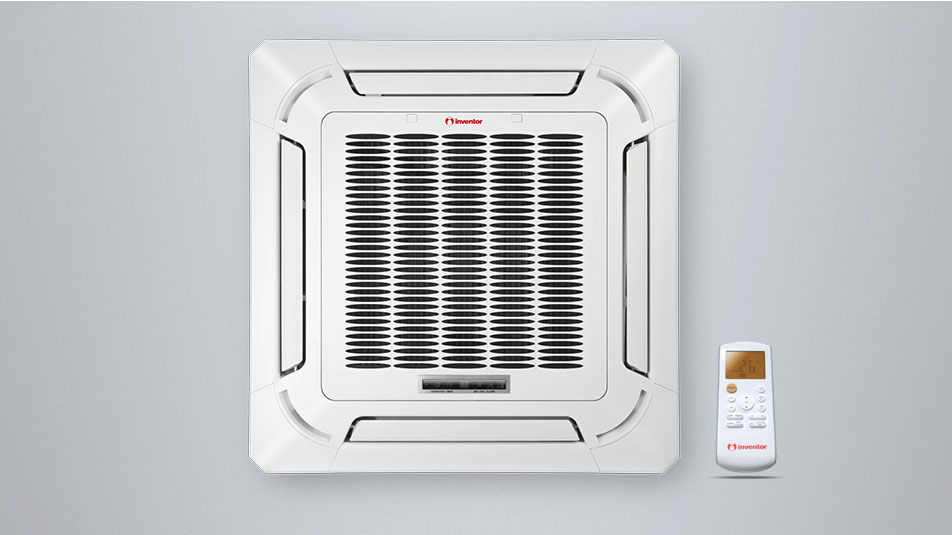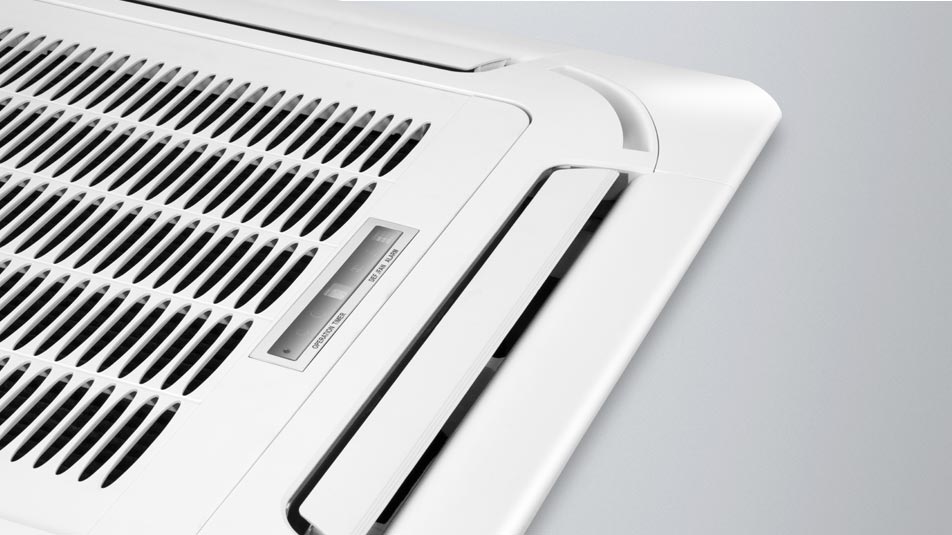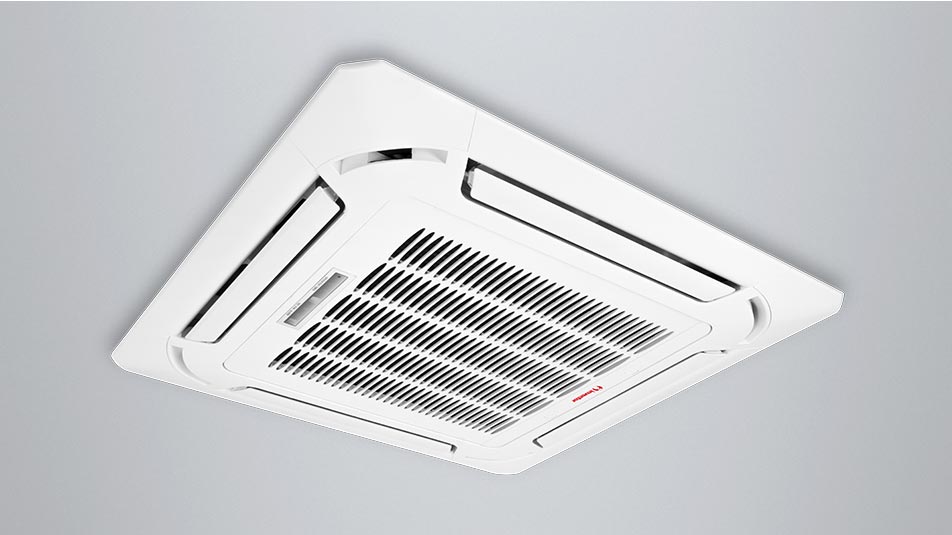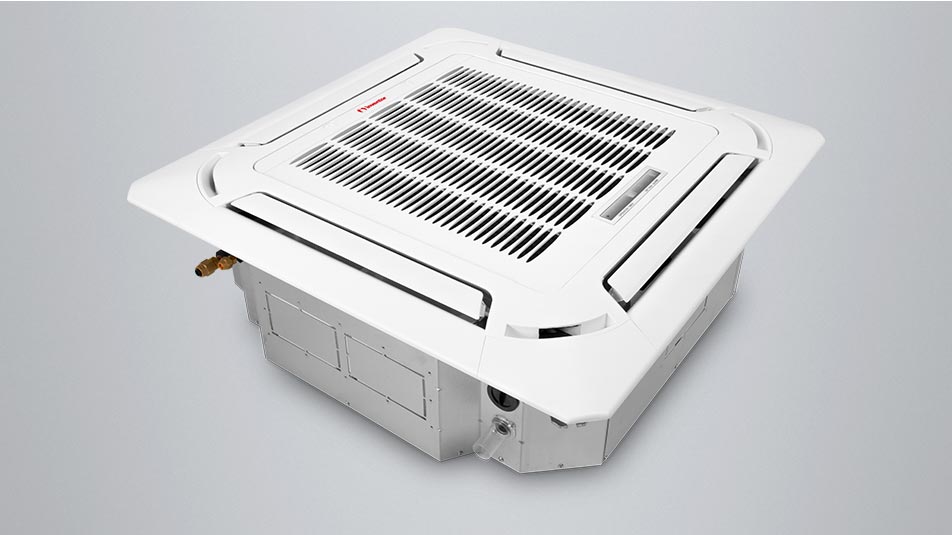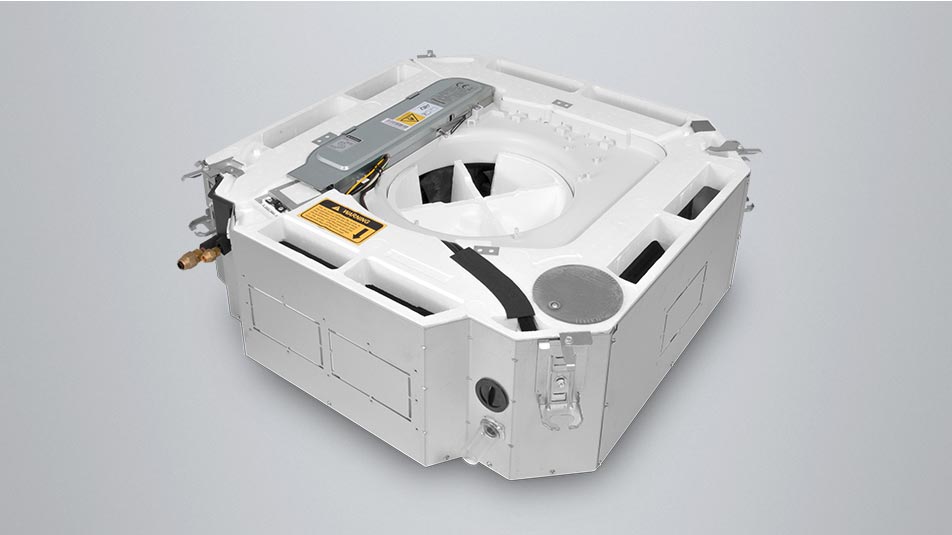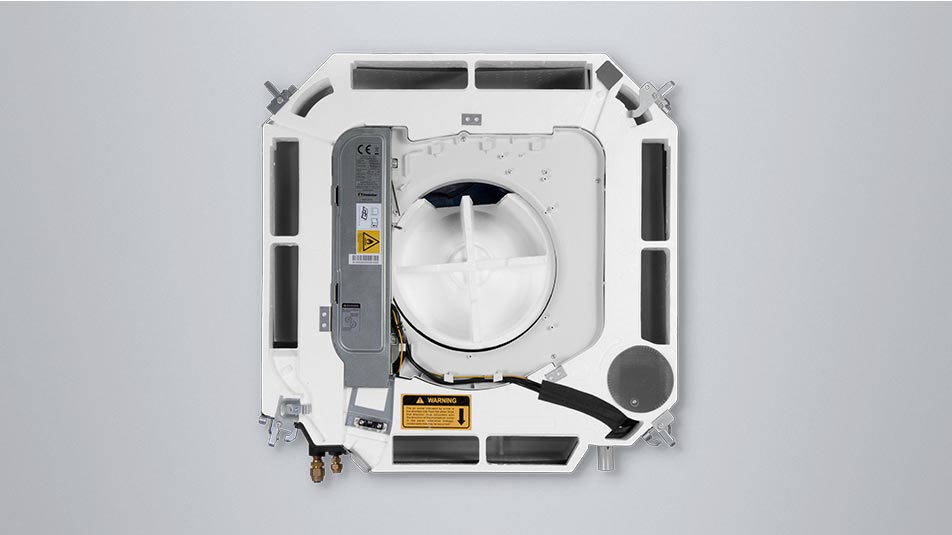 Cassettes air conditioners of low sound level for unique comfort and equable temperature in every single edge of your room
Unique comfort due to the 360° airflow
Capability of a vent connection to cool extra small rooms
Capability of a vent connection for a fresh and clean atmosphere
Additional comfort due to the integrated water pump
Excellent protection of the unit thanks to the new golden fin
Easy setting of your air conditioner from wherever you are with the Wi-Fi control
Become an Inventor Partner
Technical Specifications
MODEL

LV5MCI32-12WiFiR

Cooling Capacity

12.000

Btu / h

Cooling Capacity

3.52

kWatt

Heating Capacity

14.000

Btu / h

Heating Capacity

4.10

kWatt

Voltage / Frequency / Phase

220-240 / 50 / 1

V / Hz / Ph
Current Input - Cooling

0.18

A

Current Input - Heating

0.18

A

Power Input - Cooling

40

W

Power Input - Heating

40

W

Air Flow Volume (High / Medium / Low)

617/504/415

m3 / h

Noise Level (Low / Medium / High) (dB )

34/37/41

A

Sound Power Level (dB )

58

A

Dimensions WxDxH - Panel

647x647x50

mm

Dimensions WxDxH - Indoor

570x570x260

mm

Net Weight - Panel

2.5

kg

Net Weight - Indoor

16.2

kg

Liquid Line -Gas Line

1/4" | 3/8"
MODEL

LV5MCI32-18WiFiRC

Cooling Capacity

18.000

Btu / h

Cooling Capacity

5.28

kWatt

Heating Capacity

18.500

Btu / h

Heating Capacity

5.42

kWatt

Voltage / Frequency / Phase

220-240 / 50 / 1

V / Hz / Ph
Current Input - Cooling

0.44

A

Current Input - Heating

0.44

A

Power Input - Cooling

102

W

Power Input - Heating

102

W

Air Flow Volume (High / Medium / Low)

680/560/500

m3 / h

Noise Level (Low / Medium / High) (dB )

41/42/44

A

Sound Power Level (dB )

56

A

Dimensions WxDxH - Panel

647x647x50

mm

Dimensions WxDxH - Indoor

570x570x260

mm

Net Weight - Panel

2.5

kg

Net Weight - Indoor

16.2

kg

Liquid Line -Gas Line

1/4" | 1/2"
Benefits
Excellent Heating Performance Under -15°C
Excellent heating performance even at the most demaning regions with low temperature levels. Ensure the prefered temperature conditions, even at -15°C and enjoy ideal conditions in your place.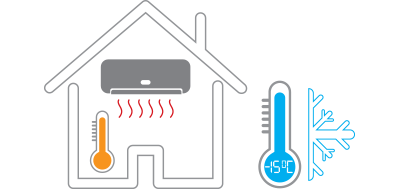 Error Alarm Port
Take the whole control of you unit! Thanks to the error code that will appear if an error occurs, you can always be safe and sure for the appropriate and most efficient operation of your air conditioner.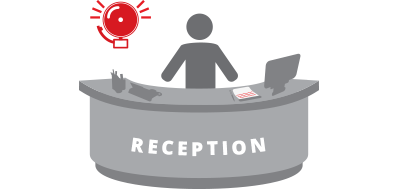 Front Desk Control On/Off(Optional)
With a smart control board, air conditioners can be turned on/off via long distance control signals.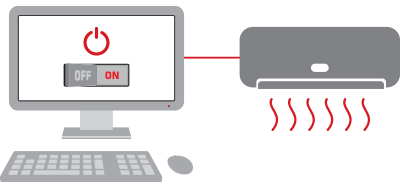 Anti-Cold Air Function
Indoor fan speed is regulated automatically from the lowest grade to the setting grade according to the evaporator temperature when the unit starts heating operation
More
Low Ambient Cooling
The outdoor unit's special design produces an efficient and effective cooling operation even at -15°C.
Auto Error Diagnosis
Once abnormal operation or parts failure happens, the unit will shut off automatically to protect the system. Meanwhile it will indicate protection or error code for fast service.
Smart Controller
Take advantage of the 4 choices to adjust the indoor unit's fan speed and benefit from the Filter Cleaning Reminder mode, the Louver Position Memory, the Temperature Compensation sensor and the Higher/ Lower Temperature settings to create the ideal conditions in your place.
All DC Inverter
The fan motors of the indoor and outdoor units as well as the compressor have been upgraded to All DC Inverter technology. In this way, the compressor can change the capacity depending on the needs of the indoor atmosphere and create perfect conditions in your space.
Fan On/Off Switch
With the On / Off switch, you can choose whether you want the fan to continue operating after the unit is turned off or stop.
Temperature Offset Function
The perceived temperature by the indoor unit sensor may vary from the real temperature of the room, due to the position of the unit. Thanks to this function you can minimize the difference and achieve better conditions in your place.
Auto Restart
If the air conditioner breaks off unexpectedly due to the power cut, it will restart with the previous setting mode automatically when the power resume.
24-hour Timer
Set the unit to start and stop automatically in a 24h period.
Media Library for Cassettes Multi Split units
User & Installation Manuals - Energy Labels - Pdesign Test Report - High Resolution Photos