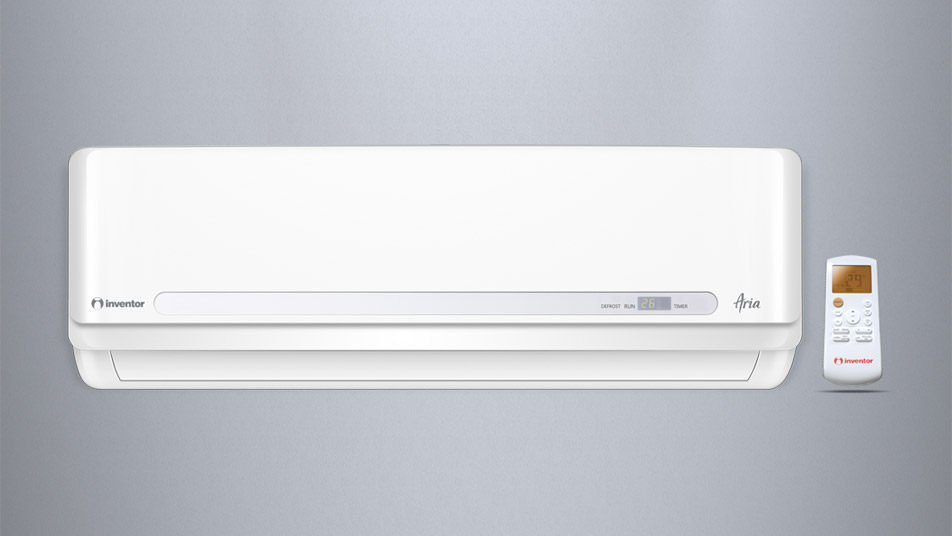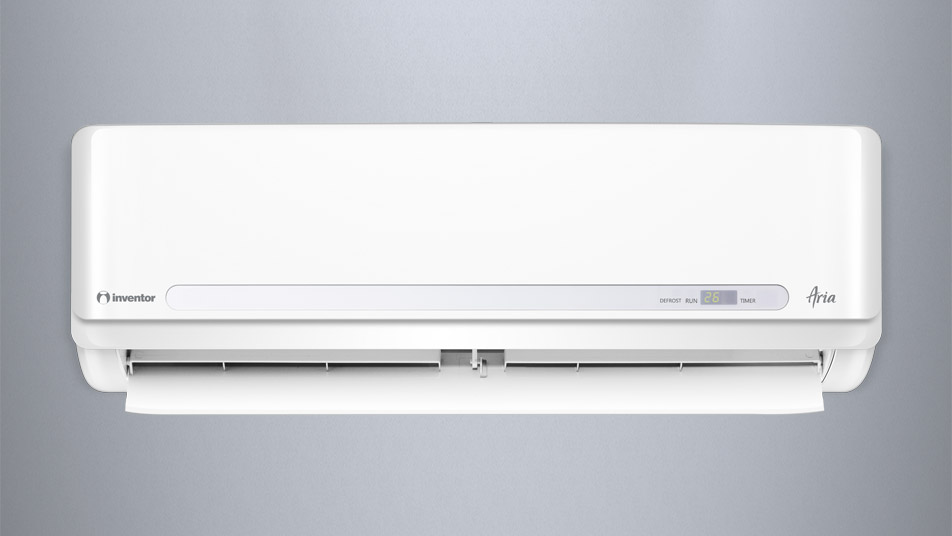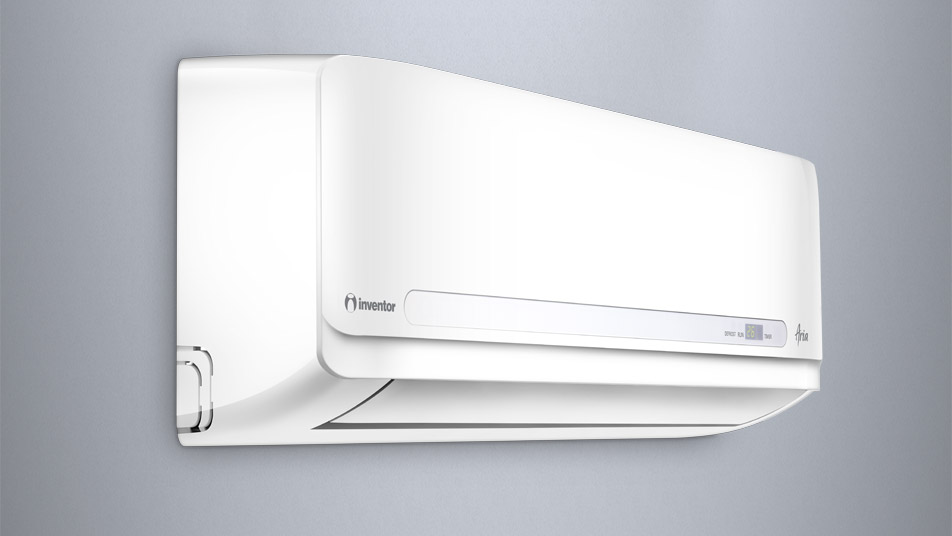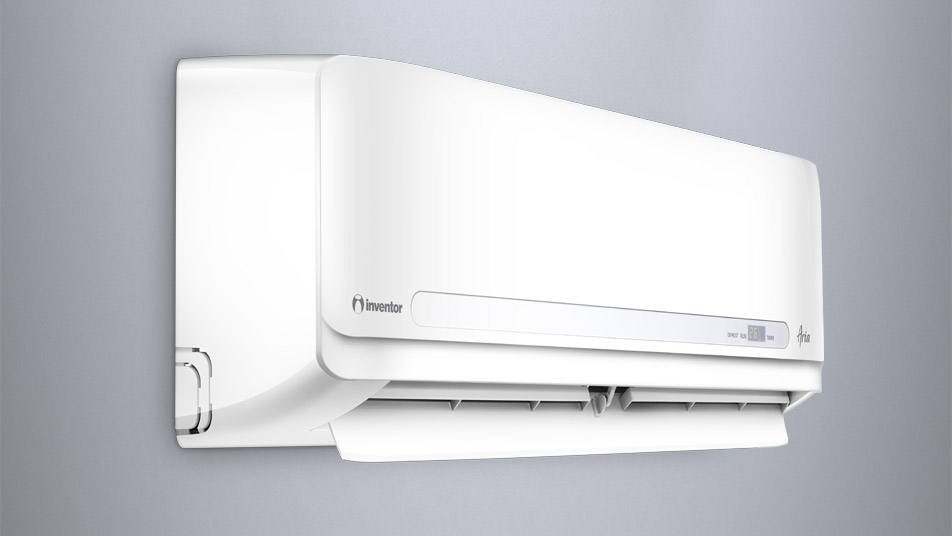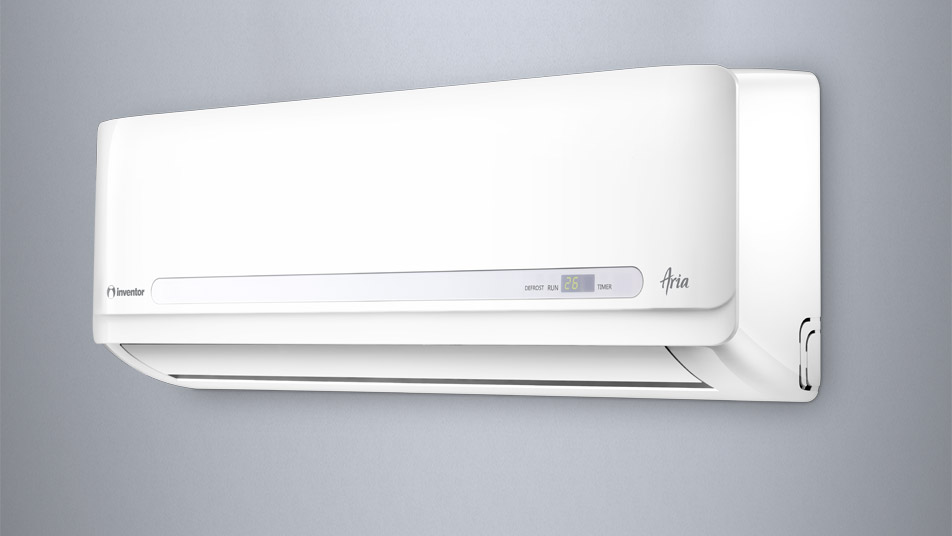 Aria air conditioner with High Efficiency to all conditions and Rapid Cooling & Heating
Refrigerant radiation technology cools electrical components 5 times more efficiently
Achieve instant ambient temperature changes, thanks to the high-frequency start up compressor technology
Enjoy high-level cooling conditions, even in extreme weather conditions
Become an Inventor Partner
Specs
MODEL

ARCMIT3 - 12 / ARCMOT3 - 12

Cooling Capacity T1

11.950

Btu / h

Cooling Capacity T1

3.502

kWatt

EER T1

11.97

(Btu / h) / W

EER T1

3.51

W / W
Cooling Capacity T3

10.110

Btu / h

Cooling Capacity T3

2.963

W

EER T3

8.50

(Btu / h) / W

EER T3

2.49

W / W

Heating Capacity T1 / T3

-

COP T1 / T3

-

Voltage / Frequency / Phase

230 / 50 / 1

V / Hz / Ph

Power Input T1 / T3 Cooling

998 / 1.191

W

Power Input T1 / T3 Heating

-

W

Current Input T1 / T3 Cooling

4.39 / 5.26

A

Current Input T1 / T3 Heating

-

A

Air Flow Volume (Hi / Med / Low)

523 / 464 / 369

m3 / h

Noise Level Indoor unit

27 / 37

dB (A)

Noise Level Outdoor unit

54.5

Compressor Type

ROTARY

Liquid line / Gas line

1 / 4" / 1/2"

Dimensions Indoor unit (WxDxH)

802 × 189 × 297

mm

Dimensions Outdoor unit (WxDxH)

770 × 300 × 555

Net Weight Indoor / Outdoor

9.0 / 34.0

kg

Refrigerant

R410A / 1.050g

Operation Temperature Range

18~52

°C

Qty'per 20' / 40'HQ

105 / 248
MODEL

ARCMIT3 - 18 / ARCMOT3 - 18

Cooling Capacity T1

18.220

Btu / h

Cooling Capacity T1

5.340

kWatt

EER T1

11.94

(Btu / h) / W

EER T1

3.50

W / W
Cooling Capacity T3

14.580

Btu / h

Cooling Capacity T3

4.273

W

EER T3

8.67

(Btu / h) / W

EER T3

2.54

W / W

Heating Capacity T1 / T3

-

COP T1 / T3

-

Voltage / Frequency / Phase

230 / 50 / 1

V / Hz / Ph

Power Input T1 / T3 Cooling

1.526 / 1.682

W

Power Input T1 / T3 Heating

-

W

Current Input T1 / T3 Cooling

6.72 / 7.09

A

Current Input T1 / T3 Heating

-

A

Air Flow Volume (Hi / Med / Low)

1.117 / 957 / 887

m3 / h

Noise Level Indoor unit

38 / 47

dB (A)

Noise Level Outdoor unit

56.0

Compressor Type

ROTARY

Liquid line / Gas line

1 / 4" / 1/2"

Dimensions Indoor unit (WxDxH)

1.080 × 226 × 336

mm

Dimensions Outdoor unit (WxDxH)

845 × 363 × 702

Net Weight Indoor / Outdoor

14.3 / 46.2

kg

Refrigerant

R410A / 1.400g

Operation Temperature Range

18~52

°C

Qty'per 20' / 40'HQ

66 / 152
MODEL

ARCMIT3 - 24 / ARCMOT3 - 24

Cooling Capacity T1

22.960

Btu / h

Cooling Capacity T1

6.729

kWatt

EER T1

11.81

(Btu / h) / W

EER T1

3.46

W / W
Cooling Capacity T3

19.750

Btu / h

Cooling Capacity T3

5.788

W

EER T3

8.53

(Btu / h) / W

EER T3

2.50

W / W

Heating Capacity T1 / T3

-

COP T1 / T3

-

Voltage / Frequency / Phase

230 / 50 / 1

V / Hz / Ph

Power Input T1 / T3 Cooling

1.945 / 2.315

W

Power Input T1 / T3 Heating

-

W

Current Input T1 / T3 Cooling

8.46 / 9.97

A

Current Input T1 / T3 Heating

-

A

Air Flow Volume (Hi / Med / Low)

1.060 / 947 / 870

m3 / h

Noise Level Indoor unit

41 / 46

dB (A)

Noise Level Outdoor unit

57.5

Compressor Type

ROTARY

Liquid line / Gas line

3 / 8" / 5/8"

Dimensions Indoor unit (WxDxH)

1.080 × 226 × 336

mm

Dimensions Outdoor unit (WxDxH)

946 × 410 × 810

Net Weight Indoor / Outdoor

14.5 / 61.8

kg

Refrigerant

R410A / 2.000g

Operation Temperature Range

18~52

°C

Qty'per 20' / 40'HQ

44 / 108
MODEL

ARCMIT3 - 28 / ARCMOT3 - 28

Cooling Capacity T1

27.920

Btu / h

Cooling Capacity T1

8.183

kWatt

EER T1

11.84

(Btu / h) / W

EER T1

3.47

W / W
Cooling Capacity T3

24.300

Btu / h

Cooling Capacity T3

7.122

W

EER T3

8.46

(Btu / h) / W

EER T3

2.48

W / W

Heating Capacity T1 / T3

-

COP T1 / T3

-

Voltage / Frequency / Phase

230 / 50 / 1

V / Hz / Ph

Power Input T1 / T3 Cooling

2.358 / 2.872

W

Power Input T1 / T3 Heating

-

W

Current Input T1 / T3 Cooling

10.64 / 12.64

A

Current Input T1 / T3 Heating

-

A

Air Flow Volume (Hi / Med / Low)

1.450 / 1.280 / 1.037

m3 / h

Noise Level Indoor unit

39 / 49

dB (A)

Noise Level Outdoor unit

58.5

Compressor Type

ROTARY

Liquid line / Gas line

3 / 8" / 5/8"

Dimensions Indoor unit (WxDxH)

1.260 × 283 × 362

mm

Dimensions Outdoor unit (WxDxH)

946 × 410 × 810

Net Weight Indoor / Outdoor

21.8 / 66.3

kg

Refrigerant

R410A / 2.400g

Operation Temperature Range

18~52

°C

Qty'per 20' / 40'HQ

37 / 92
Benefits
Auto Restart
If the air conditioner breaks off unexpectedly due to the power cut, it will restart with the previous setting mode automatically when the power resume.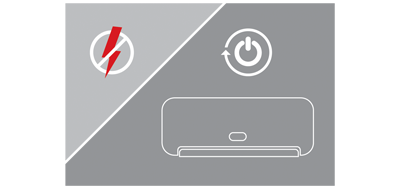 24-hour Timer
Set the unit to start and stop automatically in a 24h period.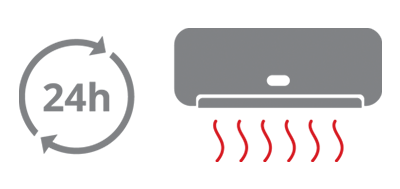 Turbo Mode
This function gives you a boost in cooling and heating power for a period and makes the room cool down or heat up rapidly.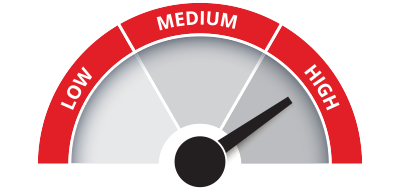 More
Two-way Draining
Both left and right sides of the indoor unit are possible for drainage hose connection, easy for installation.
Refrigerant Leakage Detect
Indoor unit will show error code "EC" and will stop automatically when refrigerant leakage is detected
Media Library for ARCMIT3 / ARCMOT3 air conditioner