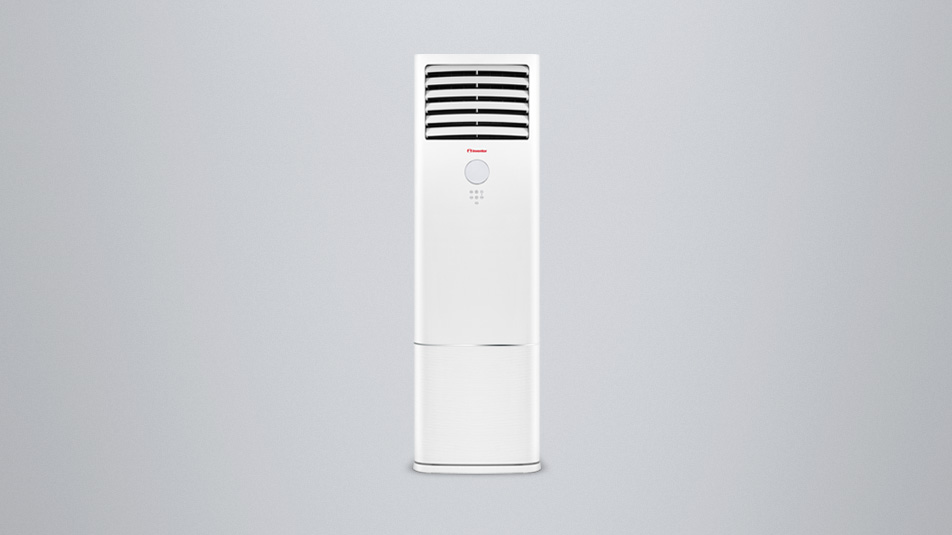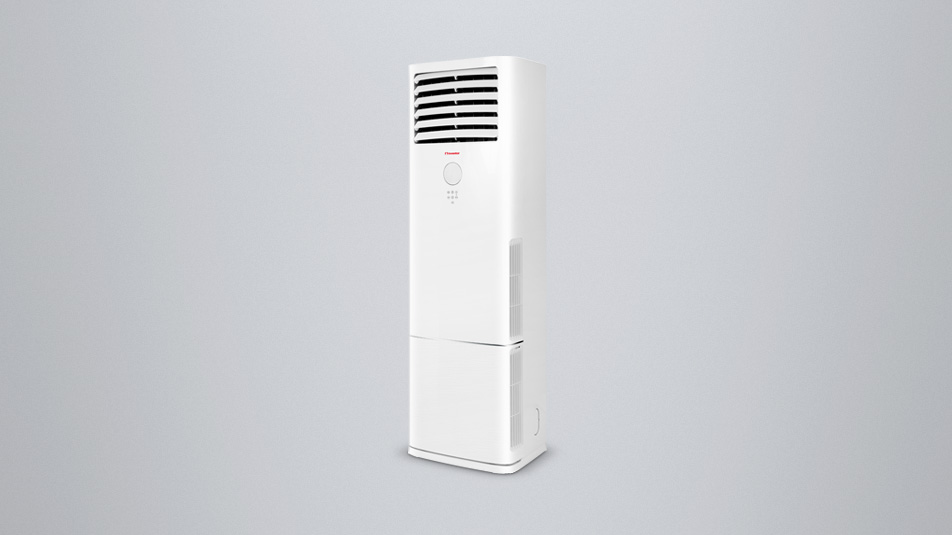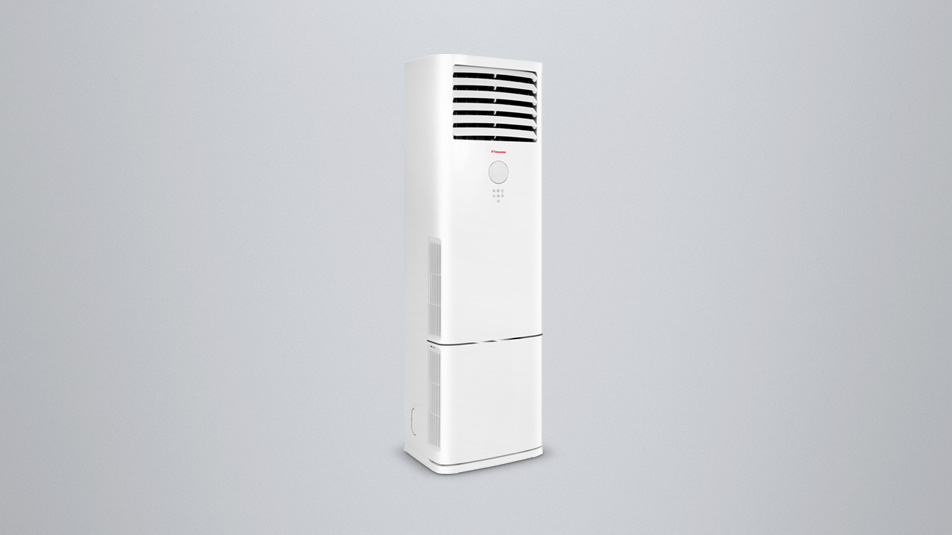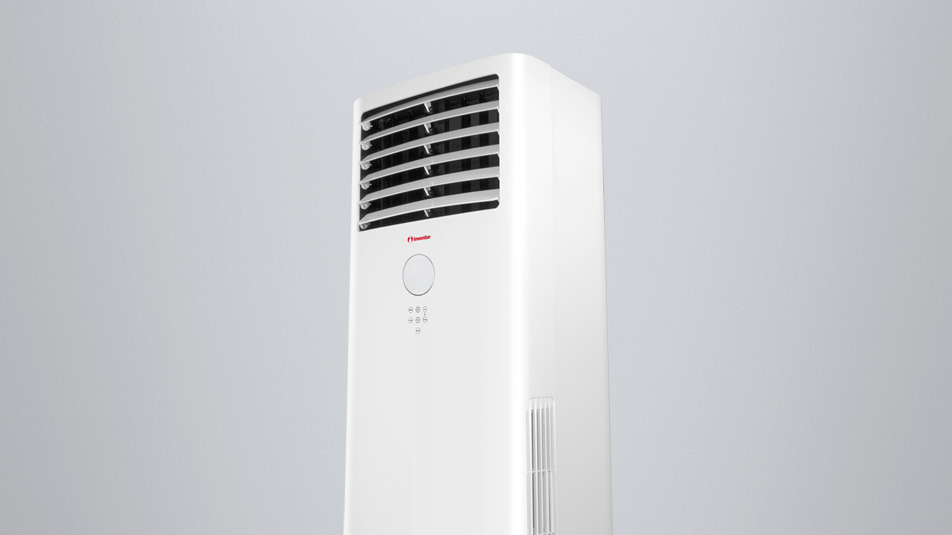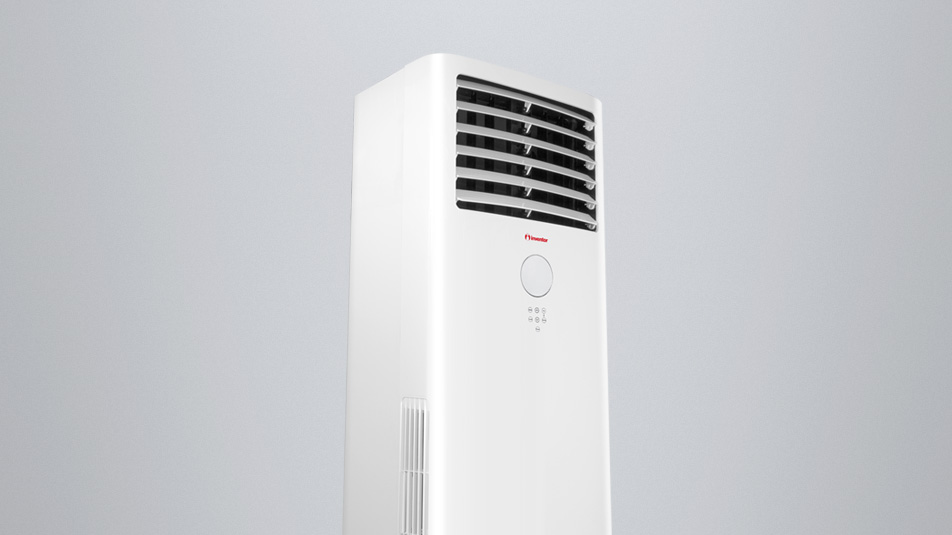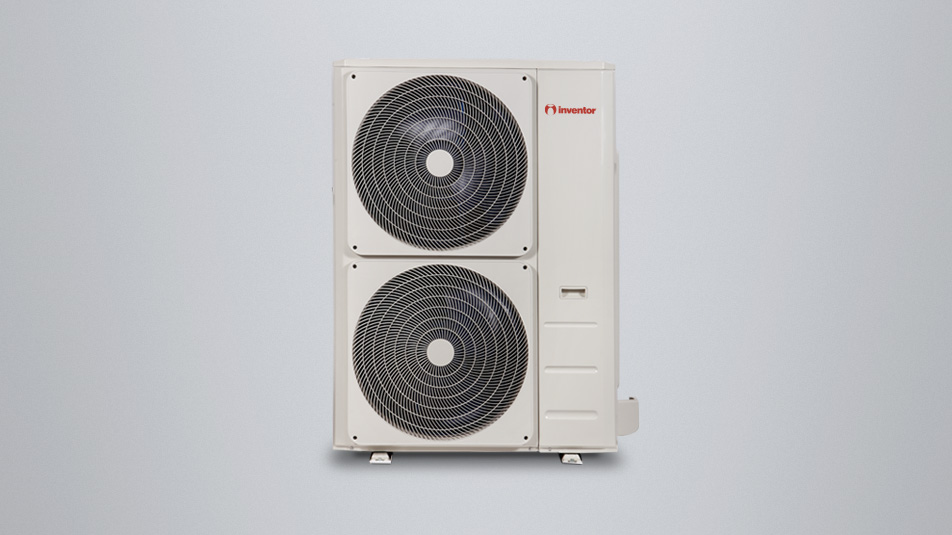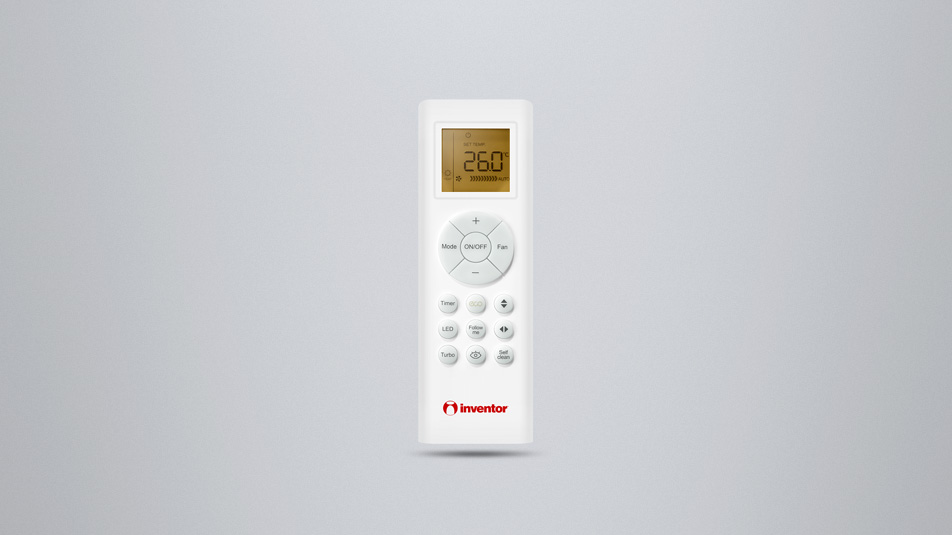 New Floor Standing unit for ideal conditions both in cooling and heating functions!
A+++ Energy Class for excellent performance and even greater energy savings
Maximum Air Flow for air distribution to the most remote places of the room
Avoid Me function for ideal temperatures, without direct exposure to the airflow
Smart Touch Panel for a quick and easy management
Golden Fin for great efficiency and extension of the unit's lifeline
Technical Specifications
V5MFI32-60 / V5MFO32-60
48.000 (16.917 - 52.749)

Heating Capacity

55.000 (15.000 - 63.081)

Btu / h

Cooling Capacity Range

14.07 (4.96 - 15.46)

kWatt

Heating Capacity

16.12 (4.40-18.49)

kWatt
Seasonal Efficiency(In accordance
to EN14825) Cooling

Pdesign

14.6

kW

Energy Class

A++

SEER

6.1
Seasonal Efficiency(In accordance
to EN14825) Heating

Middle Zone

Pdesign

11.0

kW

Energy Class

Α+

SCOP

4.0
Seasonal Efficiency(In accordance
to EN14825) Heating

Warm Zone

Pdesign

11.8

kW

Energy Class

A+++

SCOP

5.1

Voltage / Frequency / Phase

380-415 / 50 / 3

V / Hz / Ph

Current Input - Cooling

8.0 (1.77-9.97)

Α

Current Input - Heating

8.5 (1.60-10.54)

Α

Power Input - Cooling

4.950 (1.158-5.909)

W

Power Input - Heating

5.200 (1.022-6.200)

W

Air Flow Volume (High/Medium/Low)

2.413 / 2.222 / 2.027

m3 / h

Noise Level - Indoor unit (Low/Medium/High)

51.5 / 53 / 55

dB (A)

Noise Level - Outdoor unit

65

dB (A)

Sound Power Level - Indoor/Outdoor unit

66 / 70

dB (A)

Power Supply Wire Outdoor / Fuses

5 x 2.5 / 3 x 20

No x mm² / Α

Power Supply Wire Indoor / Fuses

3x1.5 / 1x10

No x mm² / Α

Signal Wires

2×1.0 Shield

No x mm²

Dimensions WxDxH - Indoor unit

629x456x1.935

mm

Dimensions WxDxH - Outdoor unit

952x415x1.333

mm

Net Weight - Indoor / Outdoor

58.4 / 106.7

kg

Liquid line | Gas line

3 / 8" - 5 / 8"

Refrigerant / Charge

R32 / 2.800

g

Outdoor Operation Temperature Range - Cooling/Heating

-15 ~ 50 / -15 ~ 24

°C
More
Auto Error Diagnosis
Once abnormal operation or parts failure happens, the unit will shut off automatically to protect the system. Meanwhile it will indicate protection or error code for fast service.
Sleep Mode
With the Sleep Mode, the air conditioner adjusts the room temperature for perfect sleeping conditions and great energy savings.
Refrigerant Leakage Detect
Indoor unit will show error code "EC" and will stop automatically when refrigerant leakage is detected
Auto Swing Louver
Distributes cool/warm air to maximum area by moving horizontal flaps automatically.
24-hour Timer
Set the unit to start and stop automatically in a 24h period.
All DC Inverter
The fan motors of the indoor and outdoor units as well as the compressor have been upgraded to All DC Inverter technology. In this way, the compressor can change the capacity depending on the needs of the indoor atmosphere and create perfect conditions in your space.
Anti-Cold Air Function
Indoor fan speed is regulated automatically from the lowest grade to the setting grade according to the evaporator temperature when the unit starts heating operation
Louver Position Memory
Horizontal louver will automatically move to the same position as you set last time when the unit turned on
Turbo Mode
This function gives you a boost in cooling and heating power for a period and makes the room cool down or heat up rapidly.
Auto Restart
If the air conditioner breaks off unexpectedly due to the power cut, it will restart with the previous setting mode automatically when the power resume.
Powerful Self-Cleaning
It eliminates unwanted moisture in the indoor unit during cooling mode operation. After turning off the air conditioner, the indoor unit's fan will keep running for a while in order to dry the indoor unit.
Lock
Engage the lock function to prevent anyone from changing the settings or children playing with the unit.
Smart Controller
Take advantage of the 4 choices to adjust the indoor unit's fan speed and benefit from the Filter Cleaning Reminder mode, the Louver Position Memory, the Temperature Compensation sensor and the Higher/ Lower Temperature settings to create the ideal conditions in your place.
Excellent Heating Performance Under -15°C
Excellent heating performance even at the most demaning regions with low temperature levels. Ensure the prefered temperature conditions, even at -15°C and enjoy ideal conditions in your place.
Error Alarm Port
Take the whole control of you unit! Thanks to the error code that will appear if an error occurs, you can always be safe and sure for the appropriate and most efficient operation of your air conditioner.
8°C Heating
Prevent potential weather damages in places that are not heated and pose risks during the winter. Enable the 8°C function and the air conditioner only heats the room as needed while maintaining a stable room temperature of 8°C.
Follow Me
A smart sensor is located on the remote control. When the Follow Me function is activated the set temperature synchronizes with the smart sensor. Your set temperature will follow you wherever you and the remote go, offering extra comfort and energy savings.
Media Library for Floor Standing - V5MFI32-60
User, RC & Installation Manuals - Energy Label - High Resolution Photos - Technical Specifications